Moment When A Man Used A Mercedes-Benz C300 To Hawk Herbal Products In Kaduna (Photos)
What looks strange to one might be normal to another. A man in Kaduna has nothing big in selling his herbal product using an expensive C300 Mercedes Benz. It wowed residents of the community to see the luxurious Mercedes- Benz C300 in Kaduna being used to hawk herbal products.
The vehicle was armed with a speaker placed over the roof of the car and the drugs they sell placed on the bonnet of the car. The man sat down in the car, selling his herbal product advertising the herbal product in Hausa Language.
Many people saw it as an assault to see such an expensive car being used to sell such a product. Presently the C300 is not being sold with less than 3.5 million Naira, depending on the year of manufacture.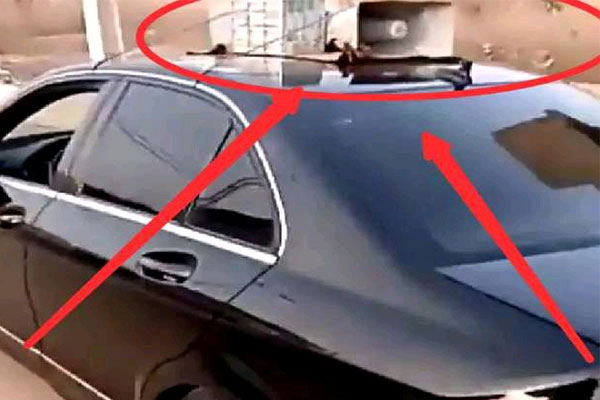 Such an expensive and luxurious car which is what many people in Nigeria will do anything to get is what has been reduced to herbal product delivery and service car. Many people would in the past have done different things to get this type of car, from those that will embezzle government fund, to cheating, ' yahoo-yahoo' and all sought of things.
The Mercedes-Benz C-Class is a line of compact executive cars produced by Daimler AG. Its introduction was in 1993 as a replacement for the 190 (W201) range. The C-Class was the smallest model in the marque's line-up until the W168 A-Class arrived in 1997. The C-Class is built at Mercedes-Benz factories in Sindelfingen and Bremen, Germany. Other numerous satellite factories in other countries are also used for building sites. The first C-Class (W202) sedan was produced on 1 June 1993. Meanwhile, the first second-generation (W203) rolled off the assembly line on 18 July 2000.