Multiple Cars Collide With Each Other At Iyana Oworo, Lagos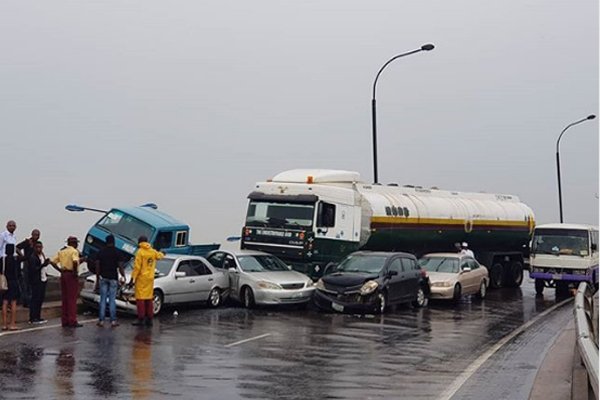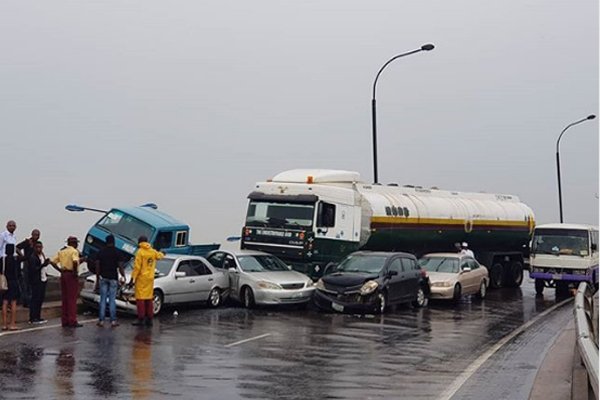 Multiple cars including a tanker collided with each other on a bridge at Iyana Oworo, Lagos.
Another vehicle almost went off the bridge in this accident that involved at least 7 vehicles.
See more photos and tell us what you think caused the accident.