Narrow Escape!!! See How Timely Reaction Saved This Porsche Owner (Video)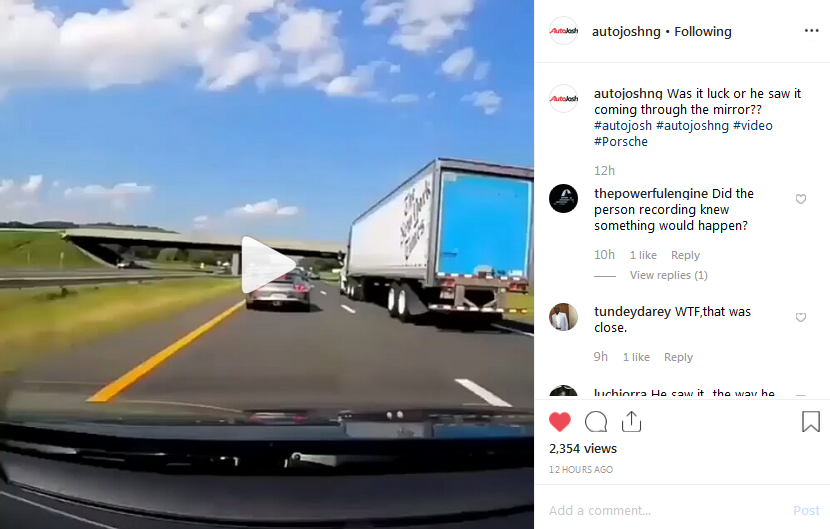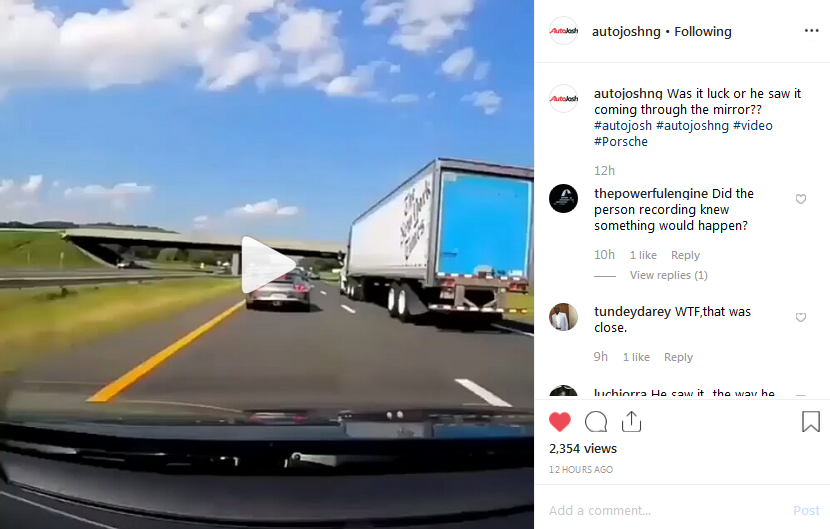 People don't all the time get lucky like this person driving the Porsche. From the look of things, he saw it coming through the mirror and reacted quickly.
Maybe the truck had brake issues. Had it been he didn't react on time and delayed for like 0.1seconds, the outcome would have been a disaster. The Porsche would have been completely totaled and lives may have been lost.
It's good to be at alert at all times while driving.
Watch the video below;