New Mercedes-Benz A-Class 2018 Revealed With All-new Infotainment Tech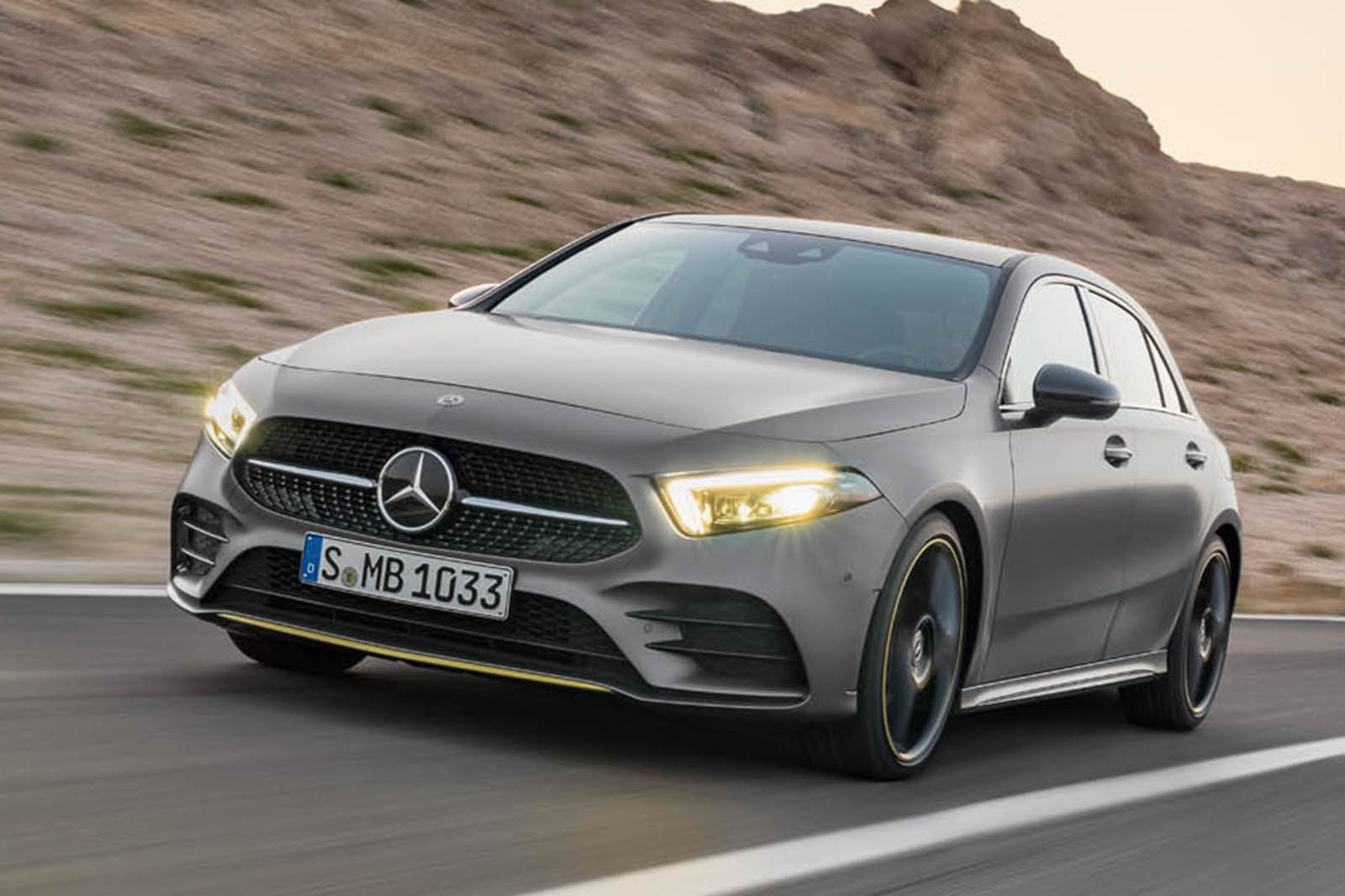 Mercedes has unveiled its new hatchback and it's loaded with an incredible hi-tech cabin that includes AI and two huge digital displays.
The clever AI can tell who's driving to load up personal preferences – and can be controlled with Amazon Alexa-style voice commands.
The luxury cabin also features two 10-inch digital displays – one with pinch-and-zoom touchscreen ability just like using a smartphone.
There's also a head-up display that uses augmented reality to give drivers info live on the road.
It's also one of the most connected cars ever as it can tell you of accidents up ahead or bad road conditions ,a wi-fi hotspot and will even track the car while it's parked in case somebody tries to steal it or crashes into it.
The screens will also display live petrol and diesel prices at nearby fuel stations and even the availability of spaces in multi-story car parks.
The luxury interior features mood lighting – which comes in 64 different colours – and air vents that look like fighter jet turbines.
The new A-Class also employs semi-autonomous modes for the first time that'll stop you tailgating motorists and rear-ending other cars.
There are climate-controlled seats – that can heat and cool – plus the front pair have a massage function.
The engine lineup includes 1.4-litre and 2.0-litre petrol engines plus a 1.4-litre diesel. It'll also eventually have a new AMG version with 400bhp-plus.
The more powerful 2.0-litre petrol engine with 221bhp and 258lb ft. is claimed to have a 0-62mph time of 6.2sec and a governed 155mph top speed.
It is also expected to come in new plug-in version of the A-Class under the EQ Power division in the future.
Three trims will be available: Sport and SE, Sport and AMG Line.Prices expected to range from £22,000 to £42,000 depending on spec
What do you think?