New Parish Priest Paraded Through The Streets In A ₦30m Convertible Porsche Pulled By 50 Children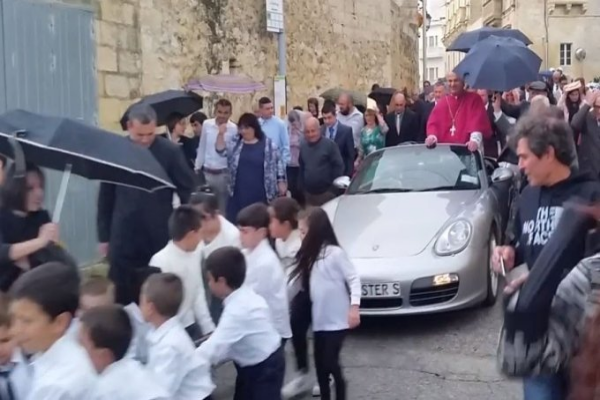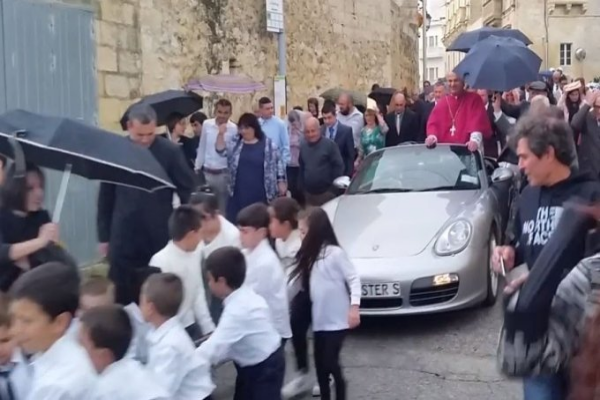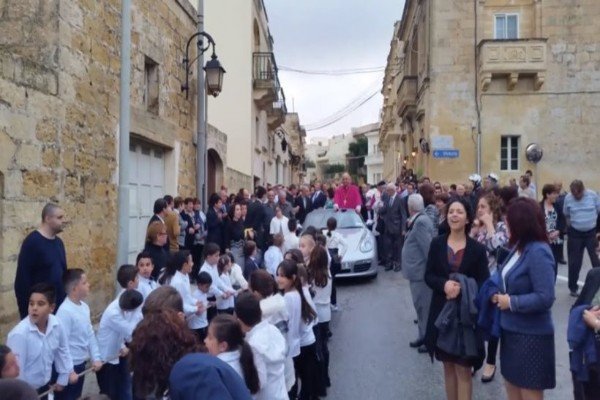 A newly appointed parish priest for Gozitan community in Malta,Fr John Sultana, has come under fire for allowing 50 young children to pull him through the streets in an expensive sportscar .
A spokesman for the Gozo Curia Catholic Church said
"It was a tradition in certain Gozitan villages for the new parish priest to be paraded through the streets of the parish in a vehicle that was often pulled by the locality's children"
The new Priest added:
"I'm sorry, but to me this simply isn't an issue and certain comments being made are just not right"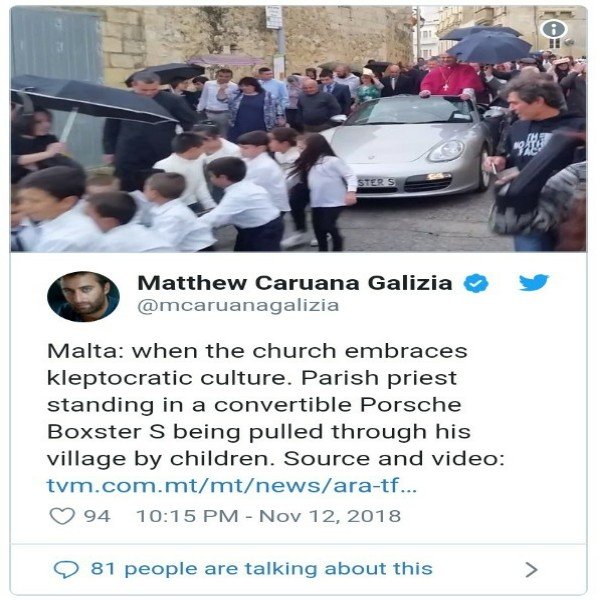 See Pope Francis' Lamborghini Huracan That Was Sold At Auction For $861575, About Four Times The Retail Price
Many people believe it's wrong for the man of God to use the flashy and luxurious Porsche Boxster that has a starting price of $71,400 (Approx. ₦21.5m) and can exceed $82,000(Approx. ₦30m) in top trim levels.
The 300-hp fantastic luxury sports car has a top speed of 275 km/hr and will move from zero to 62mph in 4.9secs
A Facebook user wrote
"This is disturbing! Why on earth is this joker in a Porsche instead of humbly devoting himself to the community?"
Another commenter added:
"What stupidity. Should have walked with the children"
What do you think?