Nigeria Loses N140 Billion To Apapa Traffic Weekly – Dangote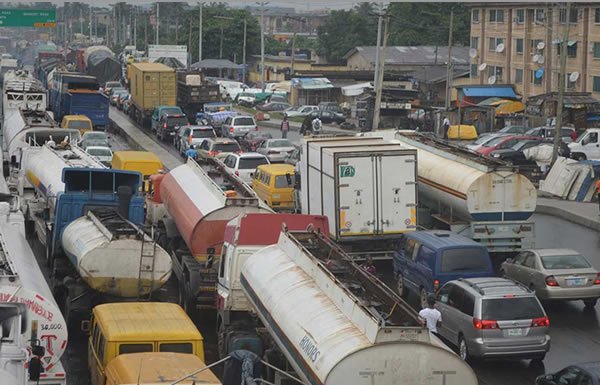 The President of Dangote Group, Aliko Dangote, has hailed the Federal Government for showing interest in the reconstruction of roads in Apapa stating that the area has become a national embarrassment costing huge loss of N140 Billion every week.
He said: "The economy loses more than N20 billion daily. It affects businesses across the country. All our operations in the hinterland in Ilorin, in Kano are operating at 40 per cent maximum capacity."
"Today, there is no linkage road going from South West to the North. You have to go all the way through Ajaokuta, Obajana, Lokoja and you have to go by that uncompleted road Obasanjo started 13 years ago.''
"More than 60 per cent of our country's import and exports come through the port and we leave it unattended. That is why we started on our own. Flour Mills said they will join us, but now government changed the design because they want all the cables and pipes underground and to have a more robust solution."
See Related Post: FG To Close Apapa Road For One Year Due To Reconstruction
"Both Dangote and Flour Mills are pumping in over N2.5 billion for the 2 kilometres double lane on each side making a total of 4 kilometres."
"The biggest job is the drainage because that is what is destroying the road. We will make sure this problem is sorted out once and for all. This thing should not be allowed to happen. We started discussion with the government over a year ago and we are happy that we have been given the opportunity to finally fix it."
Finally, a Memorandum of Understanding (MoU) has been signed and the Federal Government has handed over the reconstruction project to Dangote Industries Limited and Flour Mills of Nigeria Plc. (FMN).