Nigeria Police Says Everyone Is A Suspect. Do You Agree?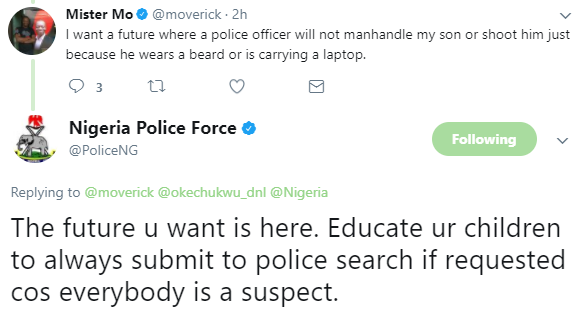 A twitter user seeking a safe future for posterity got a response from the Nigeria Police and we'd like to know if you agree with the security agency.
@moverick said.. "I want a future where a police officer will not manhandle my son or shoot him just because he wears a beard or is carrying a laptop".
and Nigeria Police Force responded saying.. "The future u want is here. Educate ur children to always submit to police search if requested cos everybody is a suspect".
See the message below and tell us what you think..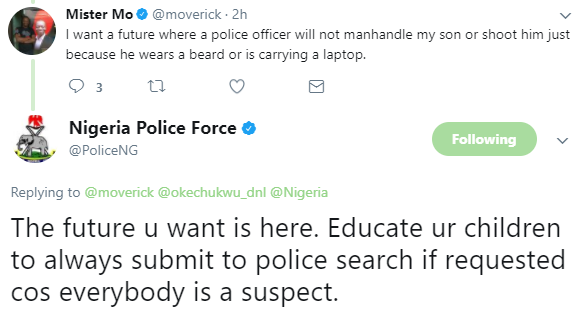 See Related Post Whistle Blowing: This Is How To Report A Police Officer In Nigeria.