Nigerian Celebrities Posing With Lamborghinis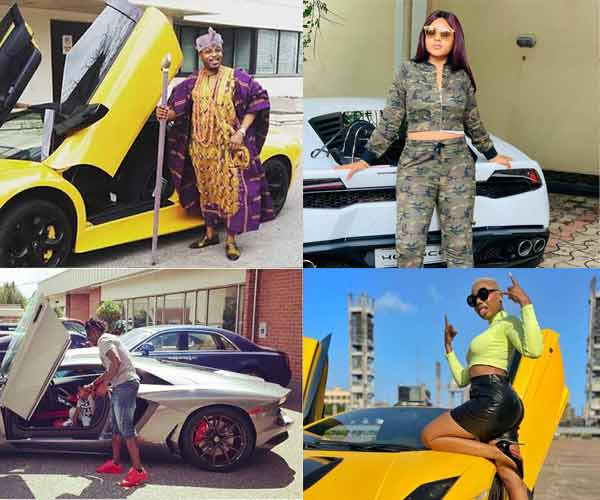 Few cars are more prestigious and expensive as the Lamborghini.
The Lamborghini brand is a brand that is synonymous with money, with riches, with wealth., or with superstardom.
When you hear that a person drives a Lamborghini, it is often an immediate confirmation that the person is loaded.
Though there are plenty of luxury brands for celebrities to choose from, we often see them driving Lamborghinis and Ferraris.
Some Nigerian celebrities are proud owners  types of Lamborghini, e.g Olamide, Davido, Obafemi Martins, etc. However, some celebrities who do not own a lambo, do not have any problem posing with one that isn't theirs.
Today, we are showing off some Nigerian stars posing with their Lamborghinis. Well, for some of them, its a case of "borrow pose". So enjoy.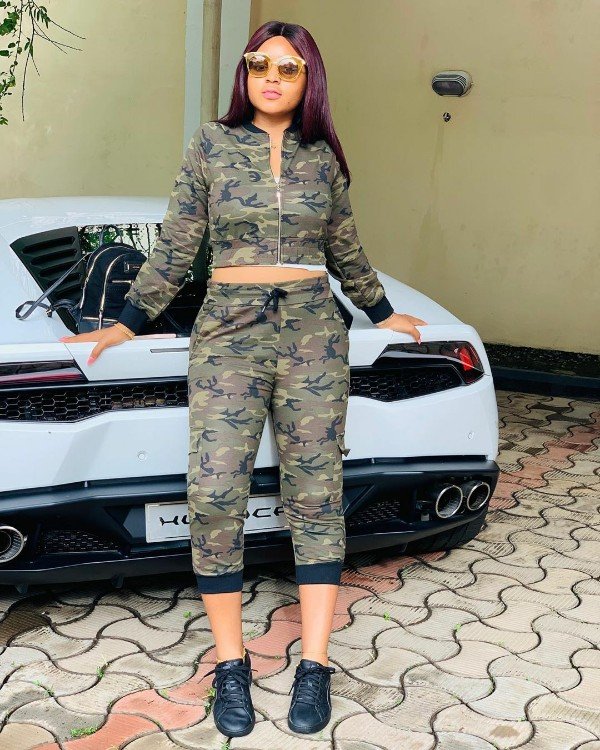 Regina Daniels posing with her husband's Lamborghini Huracan