Photos : Three Dead, 13 Injured, 22 Vehicles Razed As Gas Tanker Explodes In Ikeja, Lagos
Three dead, 13 injured, 22 vehicles parked at OPIC Plaza's premises razed as Gas Tanker explodes on Thursday night in Ikeja, Lagos.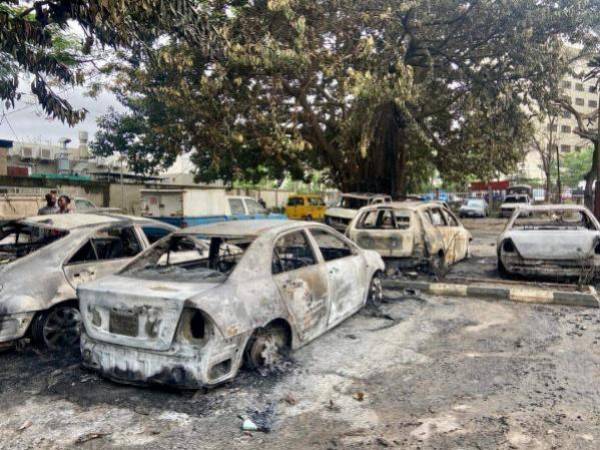 Three people lost their lives and 13 people injured on Thursday night after a gas tanker moving inward Ikeja exploded on the Mobolaji Bank Anthony Way, in the Maryland area of Lagos State.
In a statement released by the Director-General and Chief Executive Officer of the Lagos State Emergency Management Agency, Olufemi Damilola Oke-Osanyintolu, the resultant explosion razed 22 parked vehicles within the premises of OPIC Plaza.
Part of the statement titled, 'Gas Tanker Explosion And Fire Outbreak At OPIC Plaza-Sheraton Hotel Maryland, Ikeja', reads :
"The Agency responded to a distress call shortly before midnight Thursday concerning an exploding gas tanker which was moving inward Ikeja at the above location.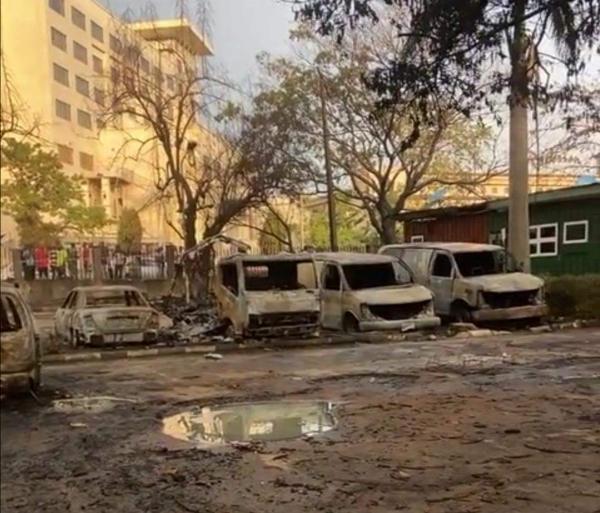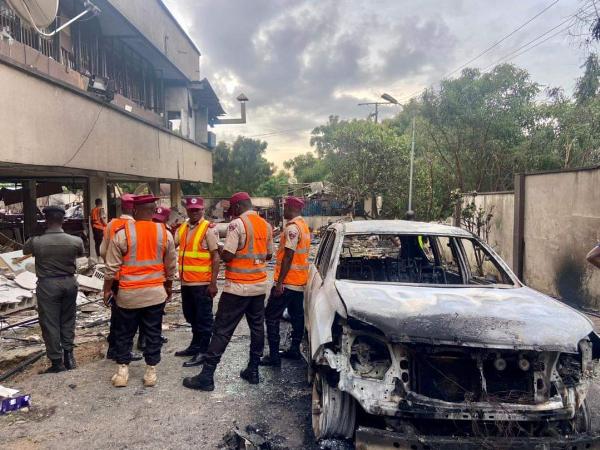 "The resultant explosion affected the OPIC Plaza leading to an inferno which damaged 22 parked vehicles within the premises.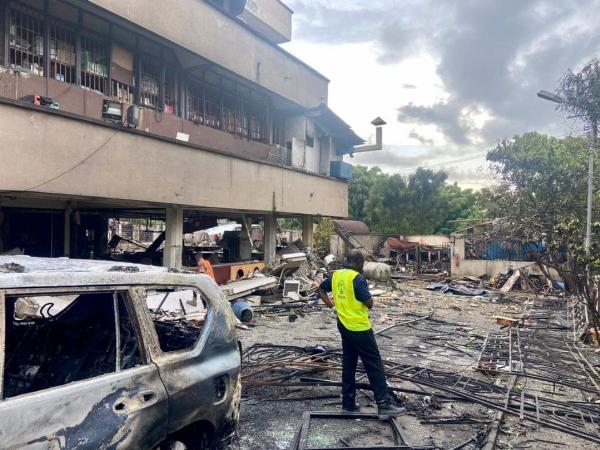 "First responders worked to control the spread to the adjacent properties as well as the nearby petrol station until 0400hrs Friday.
"Thirteen people were rescued, nine males, four females, they sustained various degree of burns and were provided with pre-hospital care before taking to Lagos State health facilities for further treatment.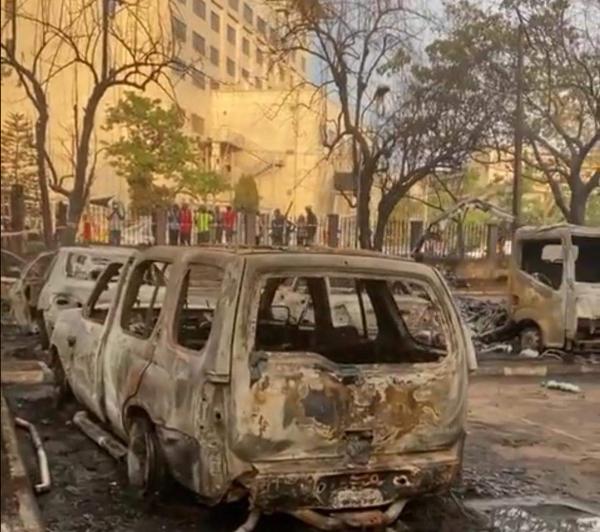 "The affected truck has been moved, the entire affected area cordoned off and post-disaster assessment ongoing."
Meanwhile, the National Emergency Management Agency (NEMA) said three bodies were recovered from the scene of the explosion on Mobolaji Bank Anthony Way, around Maryland.