''You Dial Trouble", Dino Melaye Reacts After Unique Motors Accused Him Of Buying G-Wagon On Credit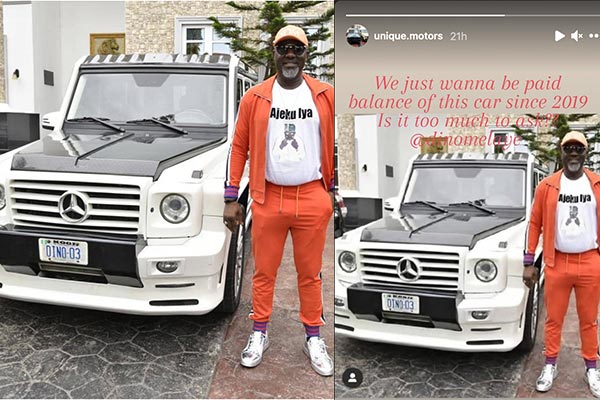 ''My Lawyers Go Reach You", ''You Dial Trouble", Dino Melaye reacts after Unique Motors accused him of buying Mercedes G-Wagon on credit.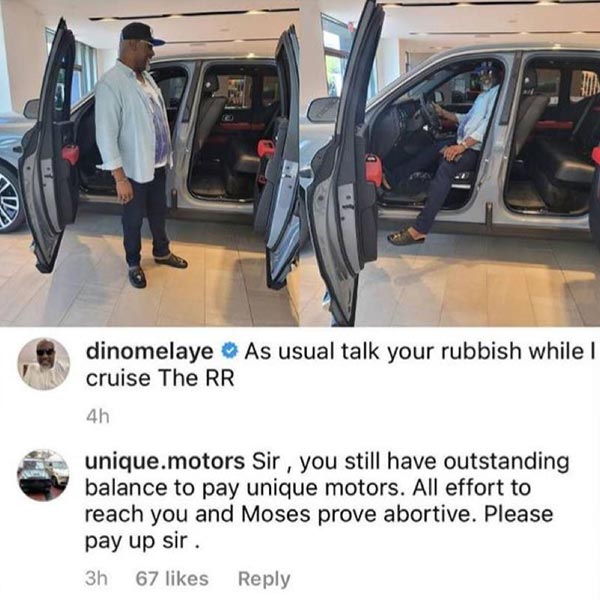 Former Senator representing Kogi West, Dino Melaye has reacted to the claims that he bought a white Mercedes-Benz G-Wagon SUV on credit in 2019 and had refused to pay.
Recall that popular car dealer, Unique Motors, while responding to a post of the former Senator showing of his latest Rolls-Royce Cullinan, called him out over his inability to make full payment of the ride he bought back in 2019.
According to reports, Dino allegedly bought a Mercedes-Benz G-wagon worth N28 Million from the dealership in 2019. After allegedly paying only N13.5 million of the total costs, Dino has refused to balance the remaining N14.5 million.
According to the the dealership, all efforts to reach Dino and one Moses has failed for the past two years since the purchase was made.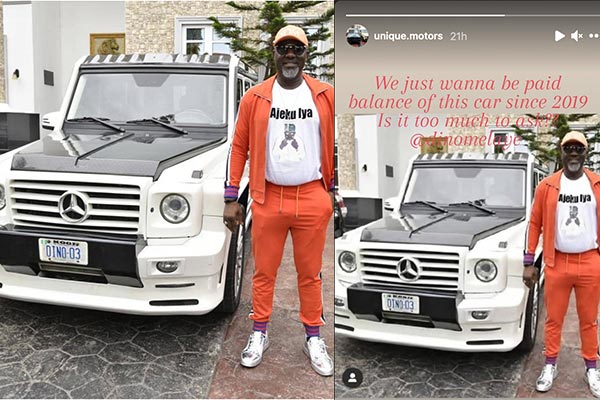 Unique Motors said :
''Sir, you still have outstanding balance to pay unique motors. All efforts to reach you and Moses proved abortive. Please, pay up sir."
Reacting to the allegations, Dino said Unique Motors knows how to reach him if truly he was owes him, adding that he didn't make the purchase on the internet.
The controversial lawmaker also threatened to sue the popular car dealer for false claims levelled against him, claiming it's trying to use his name to promote his 'obscure Business'.
''No be only unique motor ! If l am really owing you, you know what to do. Abi na social media you sell the imaginary car? All of una wey dey use my name promote your obscure Business…God know una address ooo. But for this unique nonsense, my lawyers go reach you. You dial trouble."