Nigeria's President-Elect Bola Tinubu And His Personal Cars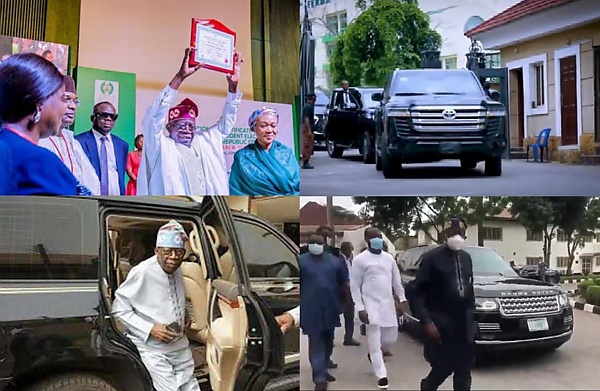 Here are few of President-elect Tinubu's personal cars that will likely be abandoned till he completes his tenure as the president.
Tinubu won't be able use his personal cars for official duties once he assumes duty as Nigerian president in May.
President-Elect Tinubu will likely ride in armored Mercedes-Maybach S560 sedans used by outgoing President Buhari.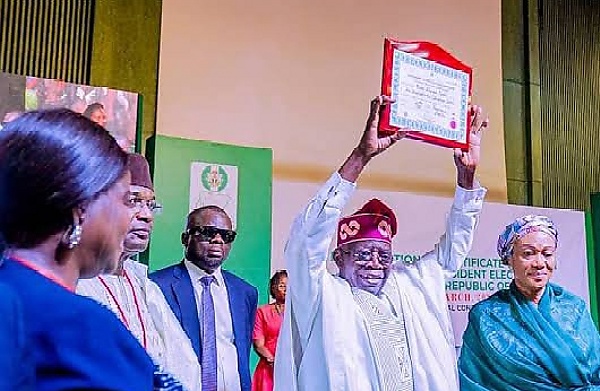 Come May 29th 2023, Asiwaju Bola Ahmed Tinubu will be sworn-in as president of Nigeria – the 5th since the end of the military rule – following his victory during last month's hotly-contested 2023 presidential election.
Born on 29 March 1952, the 70th year old Nigerian Accountant and a former Senator, popularly known as Jagaban, previously served as the Governor of Lagos State from 1999 to 2007.
As Nigerian president, the Tinubu will likely take the keys to the official cars of the outgoing President, Muhammadu Buhari, including the bulletproof Mercedes-Maybach S-Class (S560) luxury sedans and Toyota Land Cruiser LC 200 SUVs.
Just like any other world leaders, the President-elect won't be able drive himself or even use his personal cars for official duties once he assumes duty as Nigerian president in May.
Let's take a look at few of the Bola Tinubu's numerous personal luxury cars that he will likely abandon till he completes his four/eight tenure as the president.
Toyota Land Cruiser 200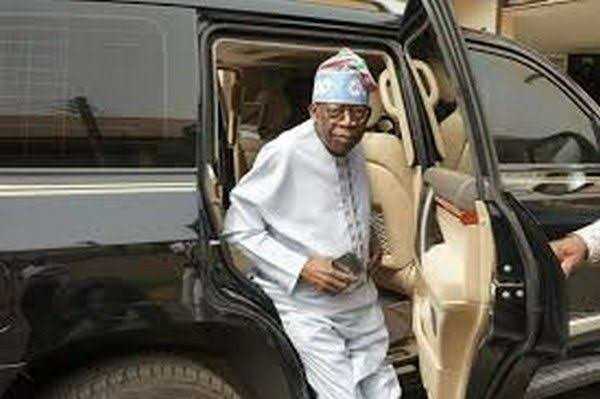 The second-generation Toyota Land Cruiser LC 200 SUV is one of Tinubu's favorites car as it delivers the perfect blend of rugged strength and refined comfort.
The LC 200 series was discontinued as a 2021 model and replaced by the third-generation LC 300 SUV, which has since joined the fleets of the President-elect in 2022.
Toyota Land Cruiser 300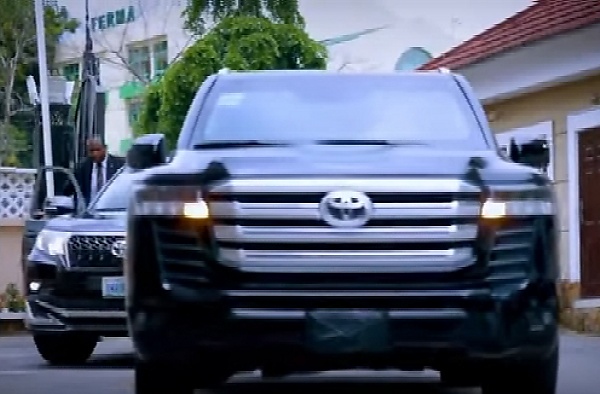 Last August, the then-APC Presidential candidate arrived for a meeting with party leaders at his Bourdillon residence in Lagos in the latest 2022 Toyota Land Cruiser 300 SUV.
Likely be armored to level B6 – the highest grade of civilian protection allowed without a special permit – the LC 300 SUV is one of few examples in Nigeria.
Powering the Land Cruiser 300 Series are two new powertrains : A 3.5-liter twin-turbocharged V6 petrol engine produces around 409 horsepower and 479 lb-ft of torque.
Range Rover Sentinel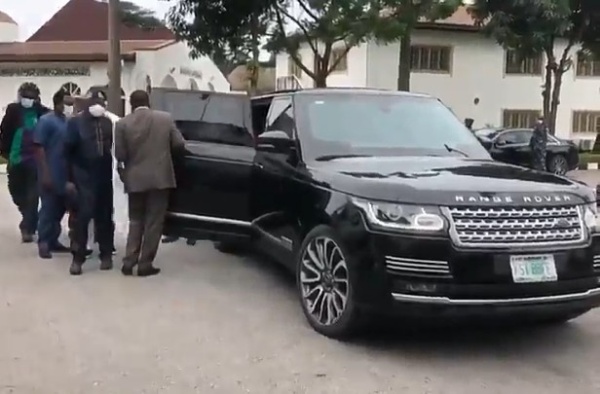 In 2020, Tinubu arrived at the State House in Marina in an armored Range Rover Sentinel SUV during a courtesy visit to Lagos State Governor, Babajide Sanwo-Olu.
Jagaban's Sentinel is fitted with more than a tonne of armour plating and bulletproof glass, allowing it to withstand attacks from powerful weaponry including improved explosive devices (IEDs).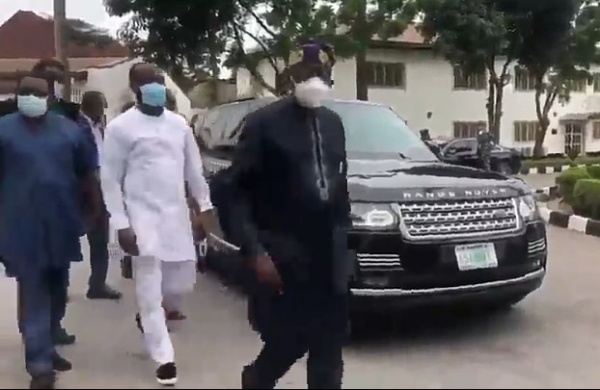 But this Beast from Range Rover's Special Vehicle Operations division doesn't come cheap as it starts at a whopping £400,000 (or about ₦209 million, excluding local taxes and destination charges).
Lexus LX 570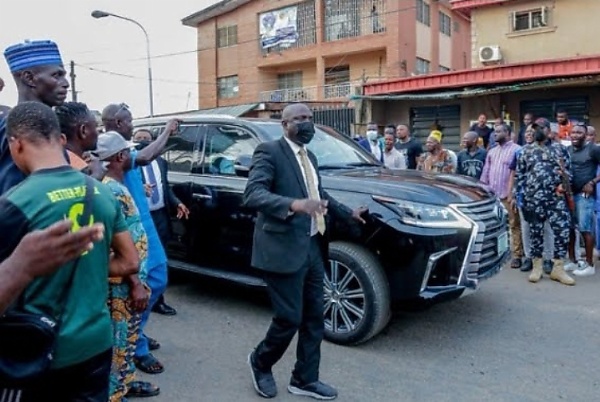 The Lexus LX 570 ultra-luxury SUV is also part of Tinubu's impressive personal cars, which shows that the President-elect has a liking for high-riding vehicles.
Premium features inside the LC 200-based SUV is a 12.3-inch display, navigation, satellite radio, HD Radio, USB ports and Bluetooth, and a dual-screen rear-seat entertainment system.
Powering this extra-large Toyota Land Cruiser-based Lexus LX 570 SUV is a massive 5.7-litre V8 engine that pumps out the power of 383 horses.