Nissan Celebrates 35 Years Of Car Production In The UK With One-Off Bluebird EV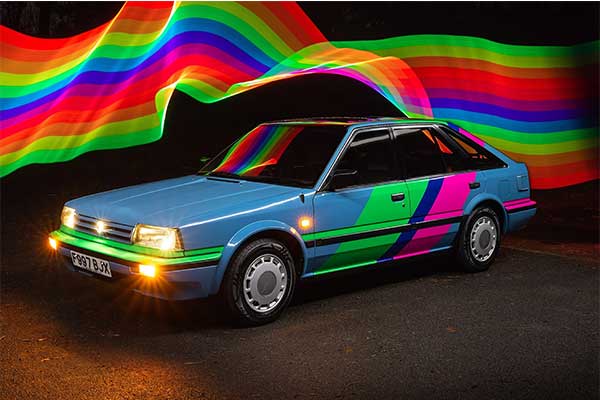 The trend of automakers putting modern electric powertrains into their vintage vehicles continues, this time with Nissan. The Japanese automaker's British arm has performed the swap on a 1986 Bluebird to commemorate 35 years of U.K. car production.
The Bluebird was the very first car to roll off of the production line at Nissan's Sunderland plant back in 1986, and with Nissan looking toward an all-electric future, it's fitting that this special Bluebird is powered by nothing but electricity. Nissan lovingly refers to this custom Bluebird EV as 'Newbird.'
"The Newbird represents all that is great about our plant, past present and future, as we celebrate 35 years of manufacturing in Sunderland. We have a rich heritage of building great cars, right from the original Bluebird model, and our fantastic team is now leading the way as we drive towards an exciting electrified, carbon-neutral future," said Alan Johnson, Vice President, Manufacturing, at Nissan Sunderland Plant.
The conversion was undertaken by the Durham-based Kinghorn Electric Vehicles and included a second-life e-motor, inverter, and 40kWh battery pack split between the engine bay and the boot for better weight distribution.
Thanks to all that, the Newbird can accelerate from 0-100 km/h (0-62 mph) in less than 15 seconds, while the driving range is estimated to be around 130 miles (209 km) between charges. Those figures are significantly worse than the production-spec Leaf but good enough for a brick-shaped vehicle with used EV components.
Visually, the car looks almost completely stock and we have to admit the work done by Kinghorn Electric Vehicles, a family-run company for EV transformations, is fantastic.