Nissan Launches The Sakura, An Affordable Electric Kei Car For The Masses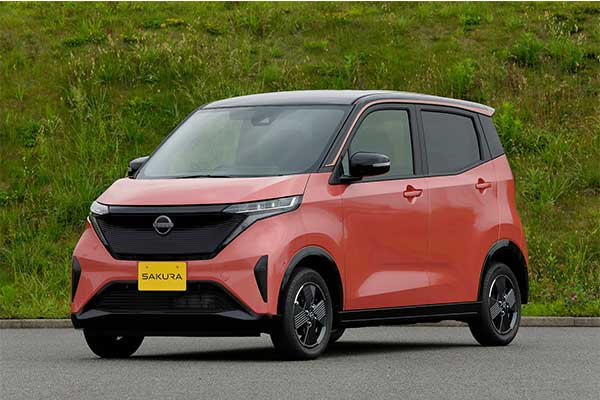 The Kei-cars are one of those things that many envy about the Japanese automobile industry, the small strollers, were created this way because they are slightly short of space on the island, they are practical models with a very interesting concept for big cities.
That is why it seems the most logical format in which to implement electrical mechanics, and the Nissan Sakura EV is a clear example of this. As usual in the segment, the dimensions of the Nissan are really contained: 3,395 millimetres long, 1,475 mm wide, 1,655 mm high and a wheelbase of 2,495 mm.
Despite this, it is quite spacious for its four occupants (within what is possible, and understands) and also has a very small turning radius: 4.8 meters. Among its cons is the fact that it only has 107 litres of the trunk and that, since it is electric, its weight is higher than usual in the segment: 1,070 or 1,080 kilos, depending on the version.
It mounts a small motor with 64 hp and 195 Nm of maximum torque, which can work in three different modes, which regulate performance and vary the autonomy of the battery, which is 20 kWh and homologates a range of 180 kilometres. Its maximum speed is 130 km/h.
It can be charged in a domestic plug, which takes 8 hours, or in a fast one, in which it goes to 80% charge in 40 minutes. In addition, it can perform the functions of a portable battery, since it is capable of supplying power to household appliances and others.
The Nissan Sakura EV will begin to be marketed in Japan in the summer with a price range that goes from 2,333,100 to 2,940,300 yen, that is, between 17,250 and 21,740 euros. In addition, the Japanese country offers a subsidy for the purchase of electric vehicles that can further reduce the final amount.