Nissan Maxima Set To Be Discontinued In 2023, Electric Model Rumoured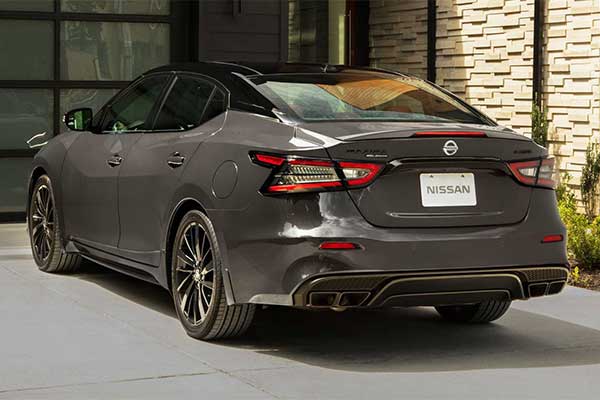 The last of the large family sedan in the US has finally taken a bow, Nissan has discontinued the Maxima from next year following the likes of the Toyota Avalon, Chevrolet Impala and Hyundai Azera.
In a short statement, the automaker said "Maxima is one of the most storied nameplates for Nissan in North America. Today we announced to our employees, suppliers and dealers that the current-generation Maxima will end production in the middle of 2023."
The Maxima is built at Nissan's plant in Smyrna, Tennessee. The automaker moved just 16,386 examples in the U.S. in 2021, versus 103,777 examples of the Altima over the same period. The two sedans are similar in size, with the Maxima positioned as the sportier option. The Altima was just updated for the 2023 model year.
The current Maxima is the eighth generation of a nameplate that dates back to 1980, and with a history like that, we wouldn't be surprised if the nameplate returns, perhaps on a future hybrid or electric vehicle, something hinted at by Passe in the comment, "Please stay tuned for future Nissan Maxima news as we empower journeys through exciting vehicles and tech innovation.
Nissan left open the possibility that the Maxima could return as part of the brand's shift to electric vehicles. Including the Nissan Leaf hatchback and Nissan Ariya crossover SUV, Nissan plans 15 electric vehicles by 2030 across its core Nissan brand and its premium brand, Infiniti. It has set a target of 40% of sales to come from EVs by 2030. The Maxima could be part of it.