North Korea Kim Jong Un's Bodyguards Jog Beside His Armoured Limo In Vietnam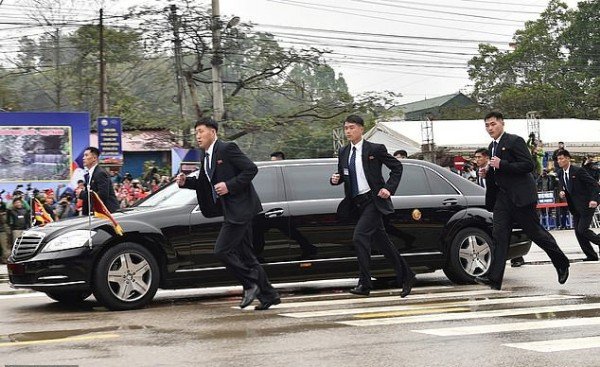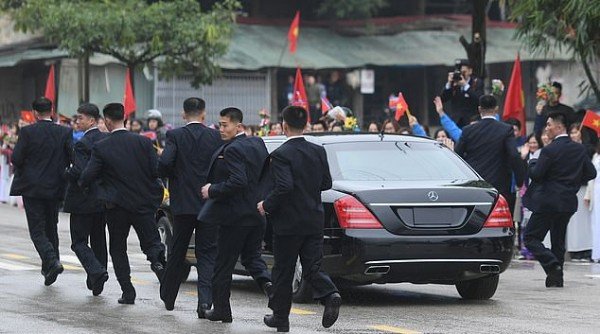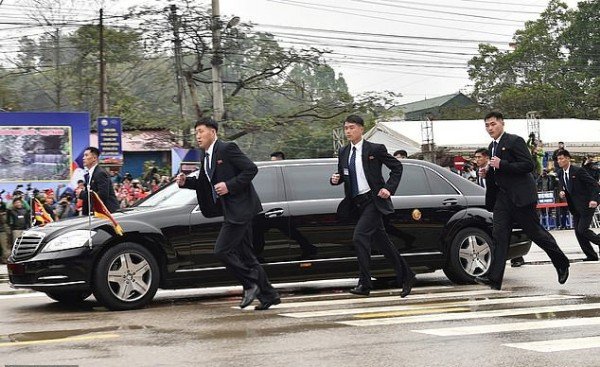 North Korean leader Kim Jong-un has arrived in Vietnamese capital Hanoi ahead of his second summit with US President Donald Trump, who arrived aboard Air Force One a short time later.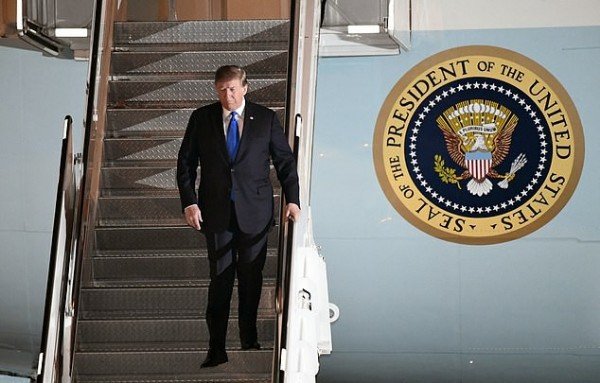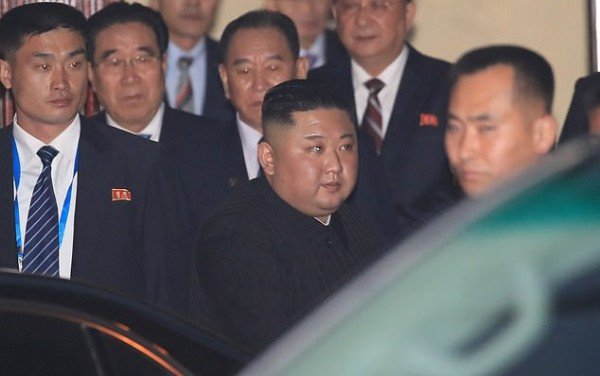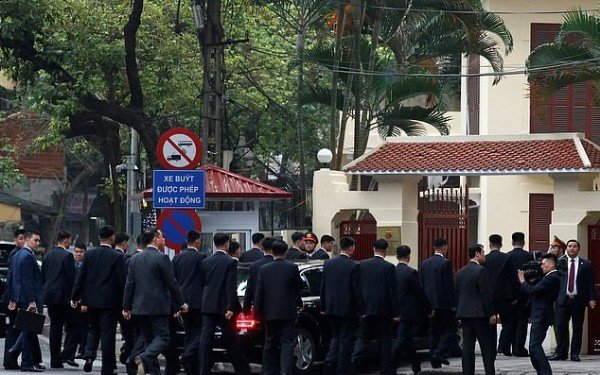 On his way to North Korea's embassy in Vietnam today,about a dozen security guards dressed in dark suits ran alongside the 35 year old's black Armoured Mercedes-Benz Pullman Limousine to a form human shield. Becoming one of Kim's jogging guards requires a lot of testing and a rigorous selection process.
Trump and Kim will meet one-on-one tomorrow at a small dinner with only a select number of aides , before their formal talks begin on Thursday.
Their second summit will tackle how to implement a North Korean pledge to give up its nuclear weapons.