O.J. Simpson's 1993 Ford Bronco Is For Sale For N278million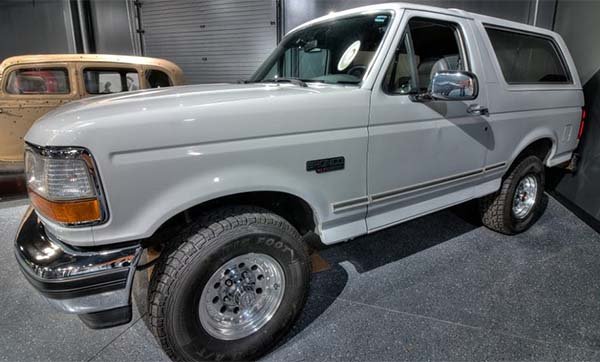 N278million!!! Sure, that was not a typo. This 1993 Ford Bronco is one of the most infamous vehicles in the world. It is known all over the world and over 95 million people watched that moment O.J Simpson was pursued by the police in this particular Bronco way back in 1994.. trying to escape as he was accused of killing Nicole Simpson and Ron Goldman.
The SUV was purchased by Mike Gilbert in 1995 for $75,000. With no emotional attachment, he only kept it for investment purpose.. and now is the time to cash in on the SUV as O.J Simpson has now been granted parole. Gilbert's asking price is between $750,000 to $1,000,000. He already got a serious buyer for $250,000, but he turned it down. He probably prefers to pass the SUV to his children if he doesn't get his desired price.
So if you need a Bronco badly and you can't wait for the upcoming edition in 2020, you can contact Mike Gilbert. He is willing to sell to anyone except for O.J Simpson himself.
Who wants to buy?
See Related Post This N260m 2017 Ford GT Is The Ultimate Ford Car (Photos)