Ogun Government Commences Repair Of Dilapidated Roads, Drainages (PHOTOS)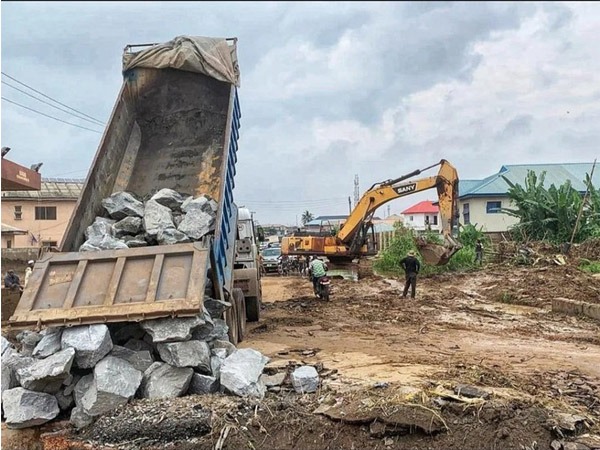 Dapo Abiodun, the executive Governor of  Ogun State Government has revealed plans to provide durable drainage in the state. This will be done by extending the ongoing construction work on the Panseke-Adigbe Road in Abeokuta. This is intended for it to reach the popular Opako Bridge along Obada Road. dilapidated
Governor Dapo Abiodun revealed this on Saturday.
"This is in order to put a permanent stop to the perennial destruction of the retaining walls on the busy bridge, due to the lack of proper drainage", the State Governor disclosed.
The Ogun State Government further intimated on the original Panseke-Adigbe Road project contract. According to him, it started with the past administration but was abandoned when the road was just 500-metre short. It was done with the intent to stop the new road around Alowonle area.
However, in a swift reaction, the current Administration of Governor Abiodun said it is working with contractors handling the ongoing project. This is so as to extend the drainage to the bridge, to ensure proper flow and channelling of water, especially during the rains which have currently destroyed the approach to the bridge, even as the bridge itself remains intact.
As at Saturday afternoon, a lot of engineers were seen at the bridge with excavators to put washed off materials back in place so that the road may become motorable, pending the time when drainage work must have reached the site.
Governor Abiodun Abiodun pleaded with road users and residents to cooperate with engineers on-site, as the construction continues. dilapidated roads.