OLX Is 5 Years Old – Reveals Impact Of Online Classifieds On Nigerian Economy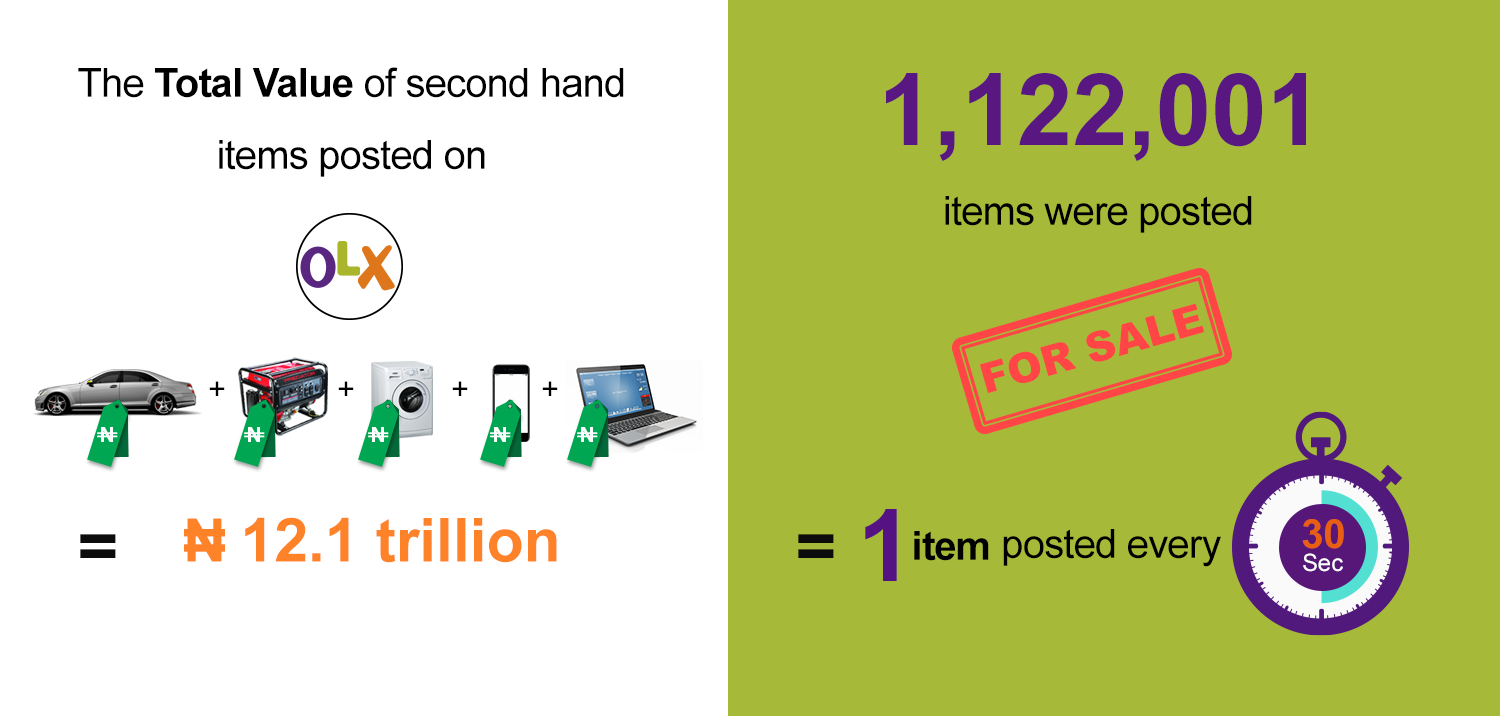 OLX reveals exciting stats on the impact of Online Classifieds on the Nigerian Economy as they clock 5
OLX reveals value of the secondhand items posted on the site in 2016
The total value of second items posted was N12.1 trillion last year
1,122,001 items were posted for sale, which equates to one item posted every thirty seconds
Lagos, Nigeria: OLX, the leading online classifieds site in Nigeria, has released a second hand items report for Nigeria for the first time in commemoration of their 5th Anniversary to showcase trends within the local secondhand market from last year.
According to the report, the value of the unused or secondhand items posted on the site was N12.1 trillion last year, which interestingly, is almost twice the market capital for Snapchat*. The report also showcases the power of the secondhand market offering in Nigeria, by revealing that over one million items were posted for sale last year, which equates to one item being up for grabs every 30 seconds on OLX.
Commenting on the report, Lola Masha, Country Manager, OLX stated that, "OLX currently receives over 2.8 million visits a month and we are anticipating a growth in this figure over the upcoming months. This report reflects Nigerians awareness of the second-hand value of their possessions.
See Related Post OLX Donates Raincoats To LASTMA As A Token Of Their Appreciation (Photos)
The report takes a closer look at each category revealing some exciting figures about Nigeria's secondhand market. For example: the monetary value of mobile phones posted on OLX in 2016 is over N6.5 trillion – which is equivalent to 4 and half of the world's largest gold bars, whilst the value of the home, furniture & garden category on OLX is N44.3 billion which is equivalent to almost half the cost of the Akwa Ibom stadium.
The most expensive mobile phone posted on the site was a Nokia Vertu for N950,000, whilst the most expensive vehicle was a pre-owned 2015 Private Jet Bombardier valued at N5.5 billion that's the average salary of the top 5 Nigerian footballers.
"The report not only shows the enormous value of the second hand market but also demonstrates the positive impact online classifieds has on the Nigerian economy. This is a concrete demonstration of the OLX brand essence "Everybody wins" as sellers win when they sell items they no longer need at lower prices, Buyers win when they buy items at great discounts and the Community wins as this trade leads to increased circulation of cash in the local economy." Masha added.
The OLX Group operates a network of online trading platforms in over 40 countries. It builds market leading classifieds marketplaces that empower millions of people to buy, sell and create prosperity in local communities.
With over 300 million monthly users worldwide, OLX Group makes it fast and easy to buy and sell almost anything online, such as household goods, phones, cars and houses. Through consumer brands including Avito, dubizzle, letgo, OLX, Stradia and Storia, more than 10 million things are listed on its market-leading apps and platforms every single month.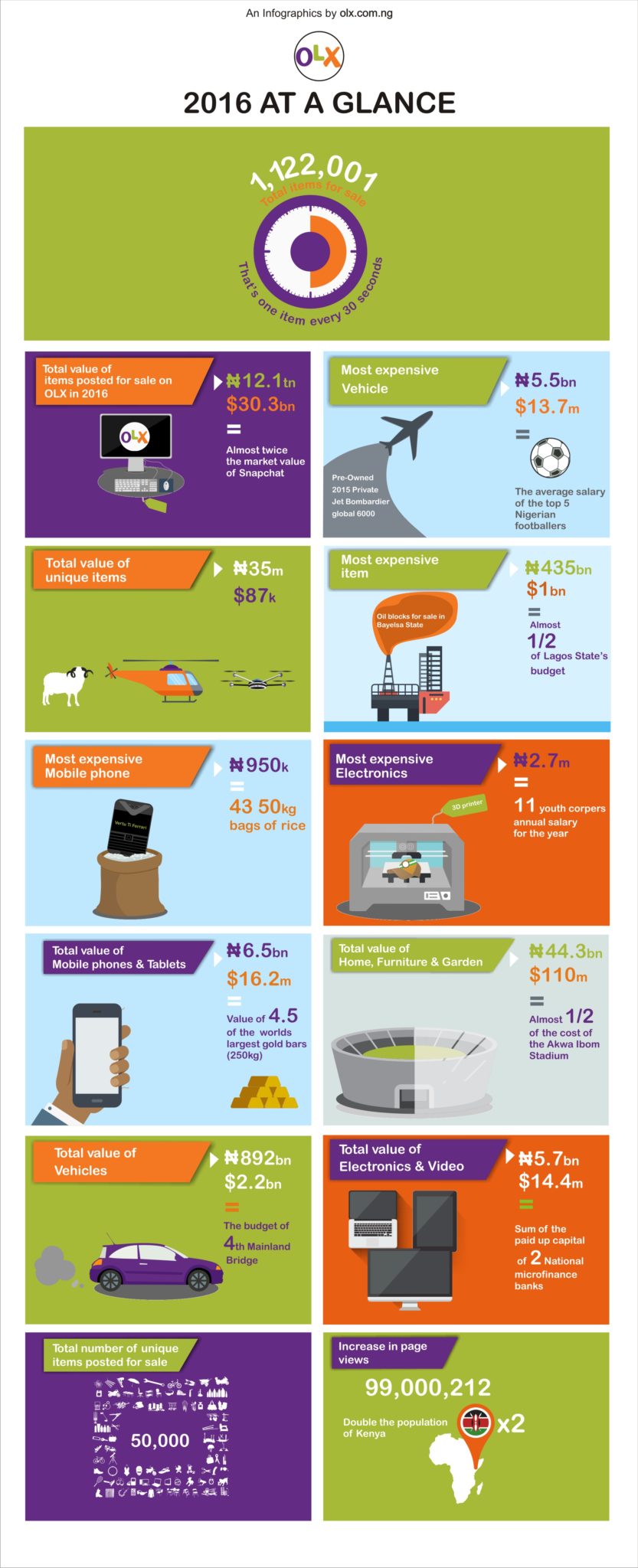 See Related Post OLX Donates Raincoats To LASTMA As A Token Of Their Appreciation (Photos)