Old School Sunday: Original Mercedes-Benz 500E Clocks 30 (Photos)
Well, we all know that the V-boot E-class made its debut in the 80s but it was not until 1990 that the V8 500E was born. It was the 1st true 8-cylinder E-class that launched the model to a series of class-leading V8s we all know and love. To celebrate the 500E 30 years anniversary, Mercedes-Benz gave a brief history of its one of a kind vehicle.
Unveiled at the 1990 Paris International Motor Show, the 500E was a W124-body mid-size sedan. It came fitted with the M119 5.0-litre V-8 from the R129-generation 500 SL. A twin-turbocharged racing version of this engine won the 1989 24 Hours of Le Mans in the Sauber-Mercedes C9 prototype. The initial 500E made 326hp and could do 0-62 mph in 5.9 seconds, according to Mercedes. Top speed was electronically limited to 155 mph. This performance figure was quite impressive at that time even by today's standards.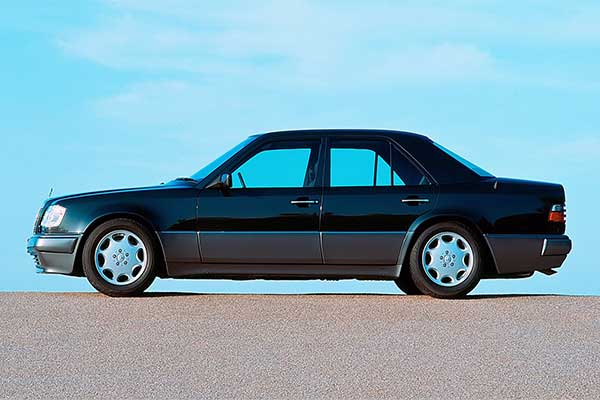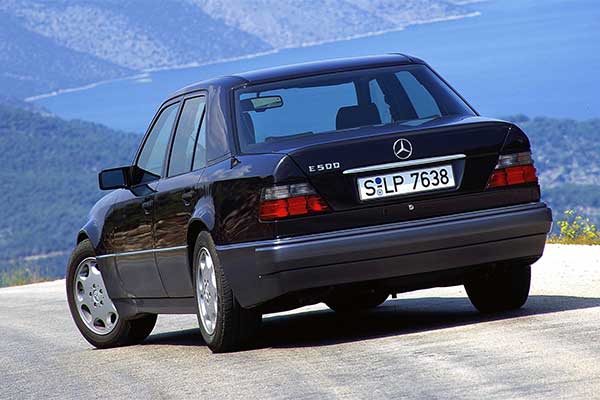 While it set a precedent for future Mercedes-AMG sport sedans, the 500 E wasn't developed by AMG. Mercedes brought in Porsche for development work and partnered with the firm on assembly. A complicated process that involved sending cars back and forth between Mercedes' Sindelfingen factory and Porsche's in nearby Zuffenhausen.
The 500 E/E 500 also spawned other V-8 W124 models. In 1991, Mercedes launched the 400 E (later E 420), which was less powerful (it made 279 hp) but ultimately sold in larger numbers, with 22,802 units shifted. The E 60 AMG arrived in 1993, with a 6.0-litre version of the M119 V-8 making 381 hp.
Mercedes-Benz replaced the 500E in 1995 when the new E-Class with the famous twin headlights was born. This latest model spurned the E420 and the much-improved E430 with a 4.3 V8. Notwithstanding, the classic 500E still lives on in the current E63 AMG which uses a 4.0-litre twin-turbo that outputs 603hp.