Rare 1995 BMW M5 Touring Cost More Than A 2020 7-Series (Photos)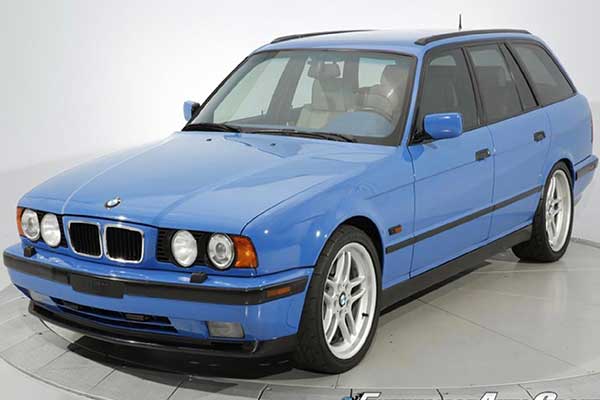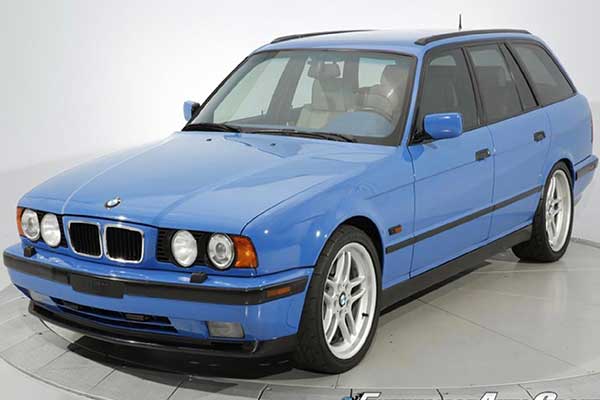 The 1995 BMW M5 Touring is arguably a rare find even when it was new as it was limited (891 units were made) in number. Now, this model was unearthed and it has a ridiculous price take that may be worthy of its scarcity sort of? Anyways this M5 Touring cost a whopping $150,000 (₦57m before shipping). That price tag makes the 1995 M5 Touring costlier than a range-topping 7-series. Question is, will anyone shell out that amount of cash? Well, no one knows.
Getting back to it, this particular model 96,542 miles which shows it still has lots of mileage to give. Built during the last year of E34 M5 production, the wagon is finished in Santorini Blue with a Lotus White Nappa leather interior. It's one of just two Santorini Blue E34 M5 Tourings ever built so that may further up the price more. Again this model has been modified making it more powerful than the real deal.
Power comes from a 3.8-litre inline-6 engine that outputs 370hp and 320 ib-ft of torque (stock models was340 hp and 295 lb-ft ). It is mated to a 6-speed manual transmission with a rear-wheel-drive setup. This M5 Touring was built on Dec. 9, 1994 for the German market, and reached 180 mph on the autobahn. Its performance figures are very impressive even by today's standards