Owerri-Bound Air Peace Flight Develops Fault Mid Air
A social media user named Chikezie Nwadike recently took to his social media account to narrates how he and other Owerri-bound passengers narrowly escaped death when Air Peace flight develops fault mid-air.
Read his ordeal below as narrated by Chikezie Nwadike.
Commendation: Safety First
****************************
…Air Mishap averted
…as Air Peace Pilot displays experience and control
With what I experienced this morning onboard Air Peace, there is need not only to report negative News but also report good ones especially those that will serve as an encouragement to those concerned.
I travelled to Lagos yesterday onboard Air Peace. It was an afternoon flight and it was a smooth ride.
Having executed my assignment, I left to return to base on board Air Peace. The flight was 7:10 am though we left around 7:15 am.
Midway to Owerri, the voice, this time around, a male voice and to be specific, the voice introduced himself as the Captain, the Commander in Chief of the flight (5N- BUQ).
The voice came thus: "Good morning Ladies and Gentlemen, I am not happy with the behaviour of the signal from the flight equipment and the best thing is to return back to Lagos Airport. Please stay put and wait for further instructions. Thank you". The voice faded away.
At this juncture, some of the passengers started making noise while some started panicking real time.
It became clear that the Aircraft has developed a real-time fault and the people deemed it wise to consider safety first by returning back to the Airport.
Be it known to you that some People either lack of proper consciousness for safety or not in good frame of mind might decide to continue the journey especially when we have already gone almost half the journey. Some would have considered that going back will mean a waste of fuel or because of that they may miss an appointment,(who knows) but Captain Enahoro of Flight P47150 Y with plate Number 5N-BUQ deemed it fit to consider the safety of more than 100 Owerri bound passengers including me(lol) First.
I thank God for the wisdom and commend the Pilot for being safety conscious.
At the Airport, we were switched to another plane with plate Number 5N- BUL though some passengers out of fear refused to join us… LoL.
This is one of the experiences we have in the field chasing a course we so much believe in.
Thanks to God as we landed safely at Owerri after the little challenge."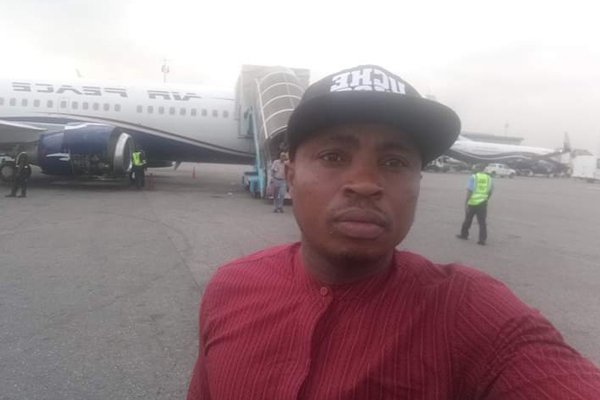 Air