Bishop Oyedepo Arrives Erinle, Kwara In Helicopter As He Commiserates With His Vice Who Lost His Aged Father (PHOTOS)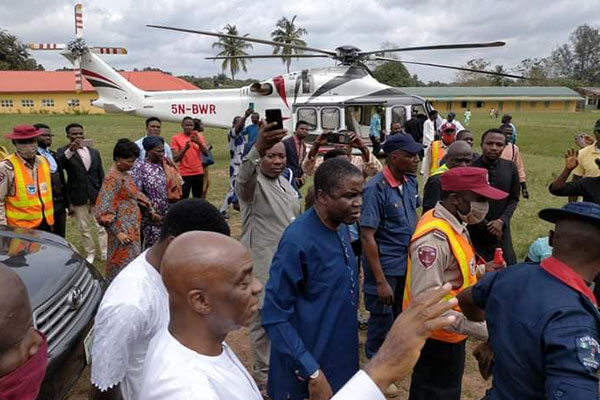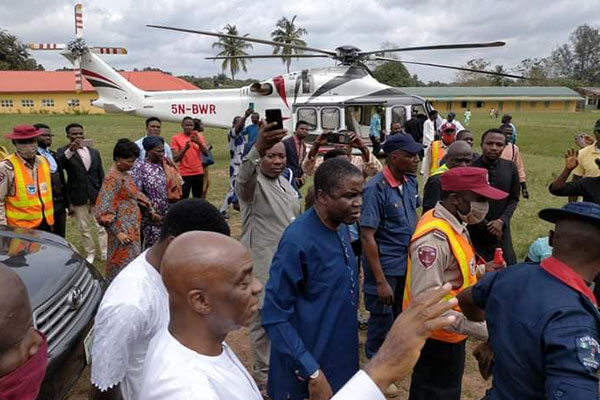 Following the death of Bishop David Abioye's father, President of Living Faith Church, Bishop David Oyedepo, paid a visit to Erinle, Kwara State by Helicopter to commiserate with him.
Bishop David Abioye is the First Vice President of the Living Faith Church.  Abioye lost his aged biological father, Chief Simon Ademola Abioye of Erin-Ile in Kwara.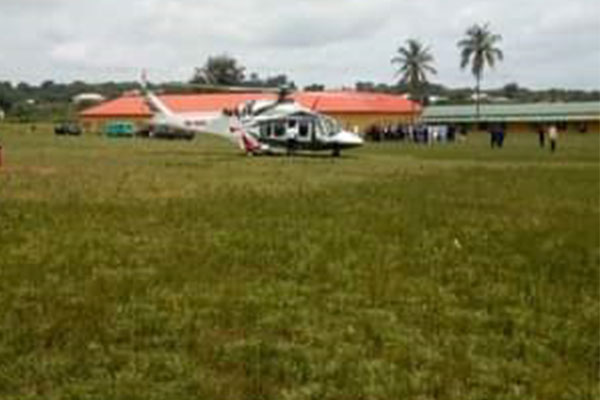 Chief Abioye brought great development to his community and was well respected in not just the Christian community but the Erin Ile locality at large. The late octogenarian had celebrated his 80th birthday a few years ago.
Reports had it that Bishop Abioye had since gone to be with his family. In the meantime, his spiritual father, Bishop Oyedepo had also gone to commiserate with them.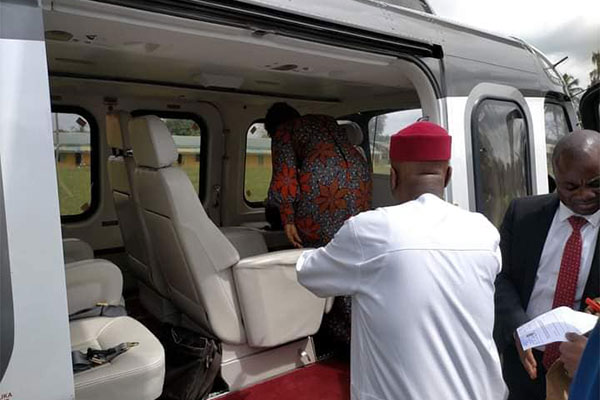 Burial will hold on 28th and 29th October at Erin-Ile in Kwara State. May God console his family and strengthen them at this time.
Reports had it that they visited the family house that housed the extended families