Peugeot E-208 Breaks Cover As It Brings More Color And Style To The EV Game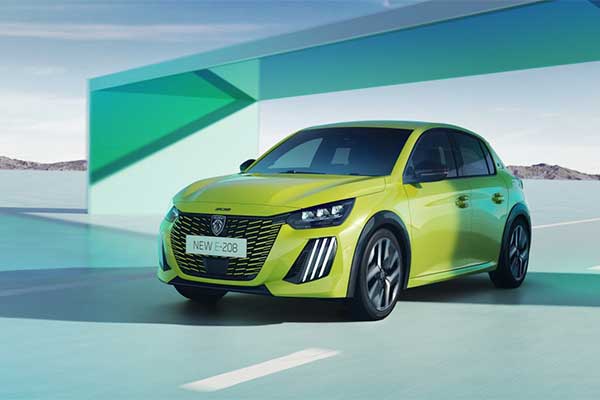 Born from a legendary lineage that started with Peugeot 205, the best-selling car in Europe in 2022, is set for quite a transformation. The new Peugeot E-208 brings a fresh design and promises improved tech and driving dynamics.
4 years after the E-208 debuted, the 208 is set for an upgrade, featuring a new sporty aesthetic and an improved Peugeot i-Cockpit.
More than a million 208 units have found homes across the globe in just over three years although the share of electric-driven ones isn't confirmed. Either way, that number is about to increase in November 2023, when the revamped E-208 will hit the market, boasting a range of 400 km thanks to the 51 kWh battery pack coupled with a single 115 kW (156 hp) electric motor. And yes, those figures are the exact match for the outgoing model.
The new front end flaunts the brand's new logo and a revamped light signature – a triad of vertical claws that gives the car a broader stance. The rear isn't left behind in this redesign. The traditional three-claw light signature gets a horizontal spin, contributing to a wider perceived body. Also, the E-208 debuts new color options, such as the Agueda Yellow and the Selenium Grey, turning up the vibrancy to 11.
Stepping inside the new E-208, we are greeted by an upgraded Peugeot i-Cockpit. A 10-inch touchscreen comes standard across the range for controlling the car's infotainment system, which comes in i-Connect and i-Connect Advanced flavors. The Advanced version adds TomTom-powered connected navigation and support for the "OK PEUGEOT" natural language voice commands.
The new 208 is available in three trims: Active, Allure, and GT. It retains the same size, measuring 4,055 mm in length, 1,745 mm in width (excluding mirrors), and 1,430 mm in height. The trunk volume is also unchanged at 309 l.