PHOTOS: See The Moment Traders Rescued A Baby Locked In Car At Computer Village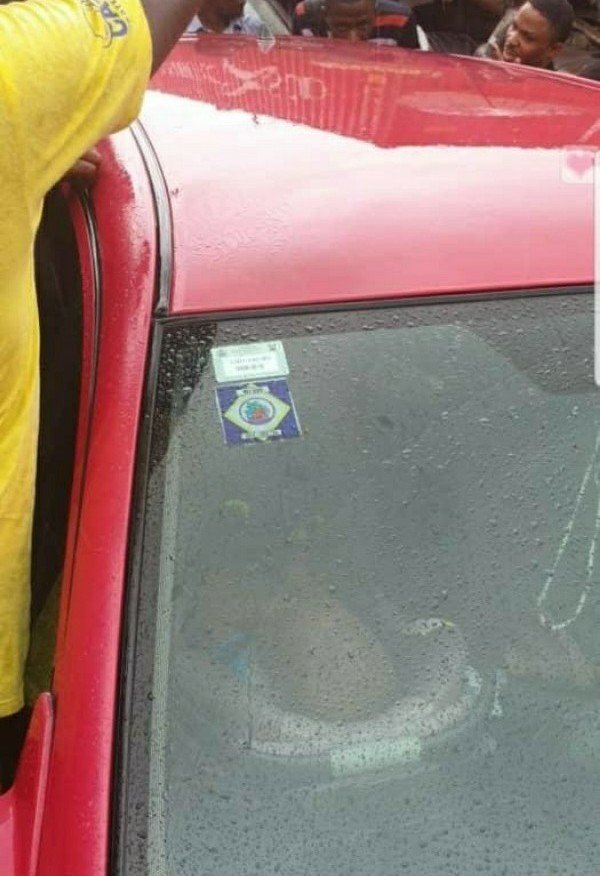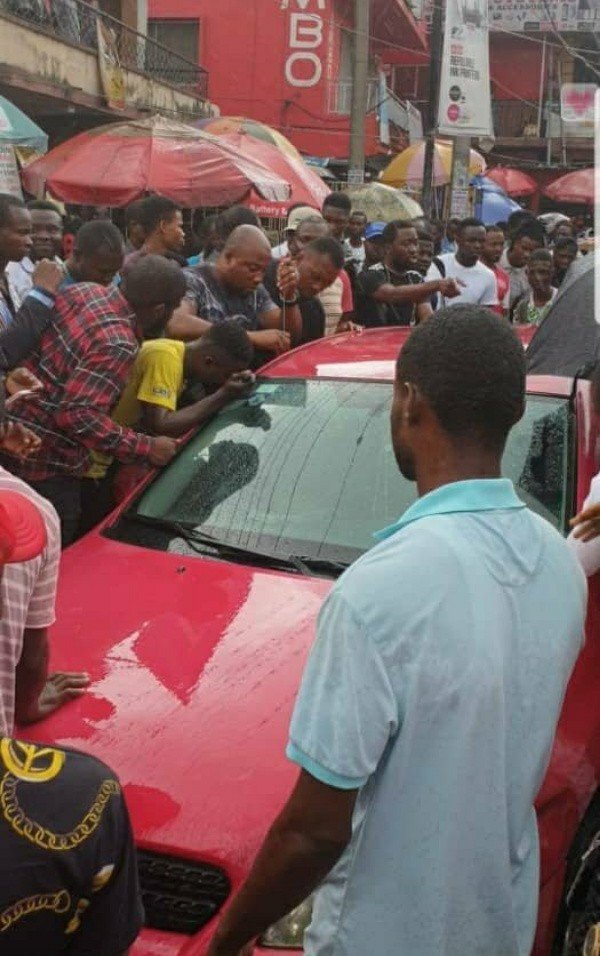 This is the moment traders at the Computer Village in Ikeja forcefully opened the door of a red Toyota Matrix to save a suffocating two year baby after waiting for over 30 minutes for her mother to return.
According to photos shared by Giditraffic Twitter handle, the baby, who was strapped at the front seat, was reportedly crying and gasping for breath before the car door was forced open by the worried traders.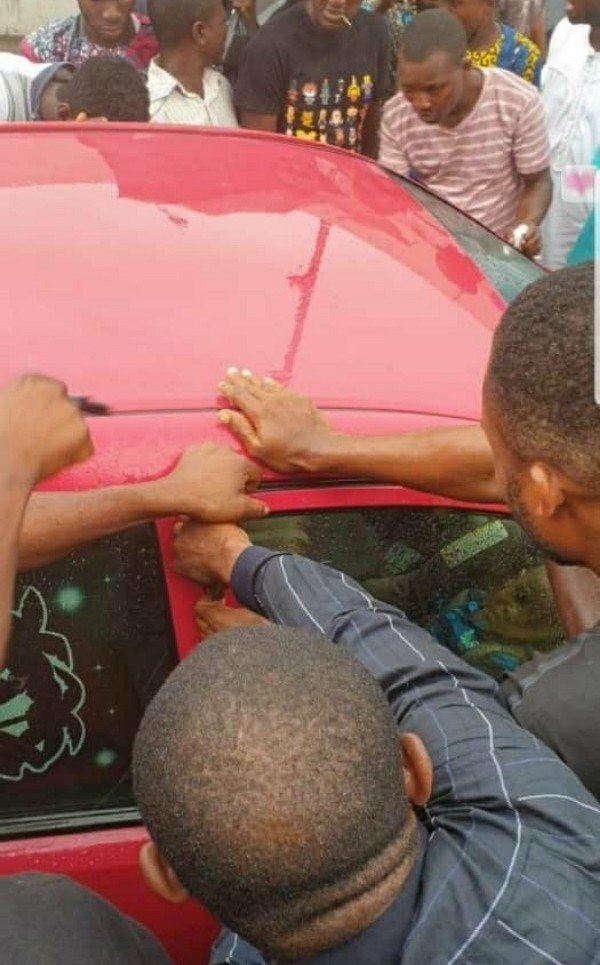 A similar incident happened in US last month after a father, who had earlier dropped his 4-year-old at a day care, went to work at a Bronx hospital, leaving his year-old twins to die in his car in the heat.
In some advanced countries, some parents who forget their children in cars face no charges. Others are either charged with felonies like involuntary manslaughter or misdemeanors, like child endangerment.
Do You Think The Case Of Children Being Left To Die In Cars Should Be Treated As Accident Or Crime?