Picture Of The Day: This Is An Actual Dodge Caliber Sedan That Never Was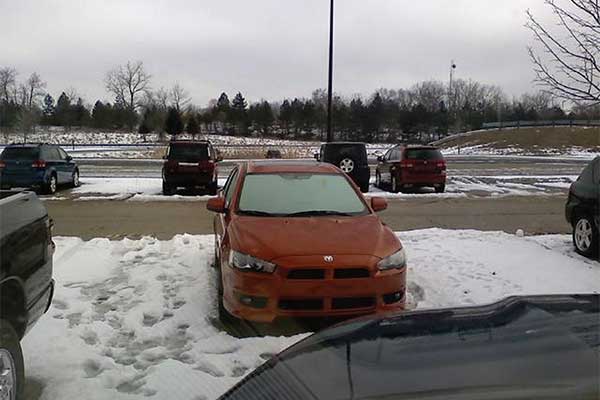 Surprise surprise, these photos are as real as it gets and as many are thinking "Isn't that a Mitsubishi Lancer?" well it is but badged as a Dodge Caliber sedan which was a prototype that never saw the light of day. The Caliber wasn't so successful as it looks odd and was finally discontinued in 2011.
Something happened as a replacement model was thought of by Chrysler and since both Chrysler and Mitsubishi has rebadged vehicles in the past, the Japs offered the Lancer to be sold as the Caliber SXT sedan. Then this prototype was born and was almost on the verge of production until the whole project was cancelled altogether and Chrysler settled for the Fiat-based vehicle (Dodge Dart). It's not clear why the Dodge Caliber sedan—and thus Dodge's rumoured SRT Evo—never saw production, though the available evidence doesn't make it difficult to guess. At the time the photo was taken, the Caliber crossover was barely a year from discontinuation, its sales having plummeted in the wake of the recession, due in part no doubt to its poor critical reception.
The prototype looks identical to the Mitsubishi Lancer besides the front bumper that is only slightly redesigned to match Dodge's period design language. Besides featuring the Ram's head emblem on both ends, we can also see Dodge Caliber SXT lettering on the tailgate, and official Dodge-branded license plates making it look like it is ready for the showroom.