Evolution Of Nissan Pathfinder SUV From 1986 To 2020
The Nissan Pathfinder SUV is among the oldest SUVs that graced our Nigerian roads back in the days. We are talking about many decades ago. The Nissan Pathfinder has been around since 1986 and is currently in its fourth generation.
Let's see how the Nissan Pathfinder SUV has changed over its 34 years of existence
First Generation (1986 – 1995)
The first generation Nissan Pathfinder is a two-door SUV. The Pathfinder SUV is Nissan's response to Jeep Cherokee, Mitsubishi Pajero, Toyota 4Runner etc. The first generation SUV came with the option of choosing between two-wheel-drive and four-whee-drive configuration.
In 1989, the four-door pathfinder was introduced in order to increase the appeal of the Pathfinder in the market. Even though there were additional doors at the back, the length of the car never changed.
From 1985 to 1989 Pathfinders were available with either the Nissan VG30i 3.0 liter 143 horsepower V6 engine or the Nissan Z24i 2.4 liter 106 horsepower engine.
Second Generation (1996 – 2004)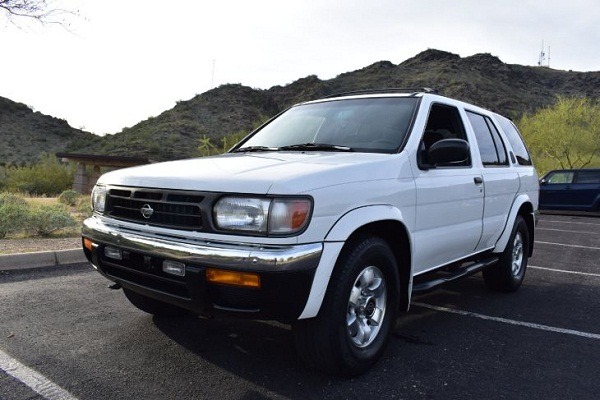 The second generation Nissan Pathfinder looks entirely different from what we had in the first generation. The engine used by this generation is an upgraded VG33E engine capable of producing 168 horsepower.  In the year 2001, the Pathfinder was refreshed again. It came with new engine which has 240 horsepower for the automatic transmission, and 250 for the manual transmission.
There was a facelift in 2002 when the arrival of the updated Nissan logo. The grill, steering wheel, rims were all revised. Again in 2003, the second generation Pathfinder received a new steering wheel.
Third Generation (2005 – 2012)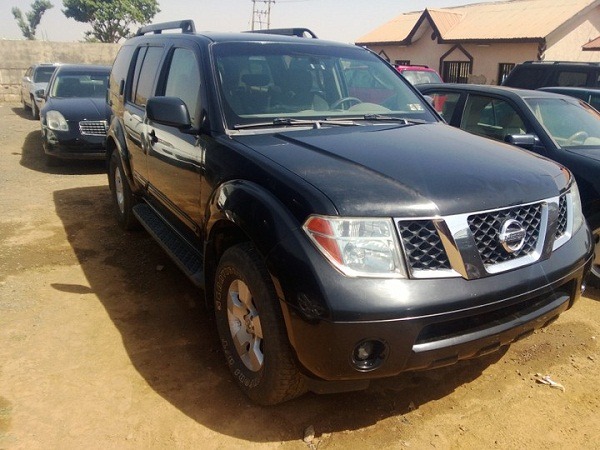 The third generation Nissan Pathfinder got a  heavy modification. It came in bigger, taller, longer, heavier and wider that the previous generations. The number of persons that can sit in a Pathfinder increased from five to seven in this generation.
This generation received a facelift in 2008 and then in 2010. There were exterior changes to differentiate them from their predecessors. Changes at the front include a new bonnet, revised grille and a new bumper assembly.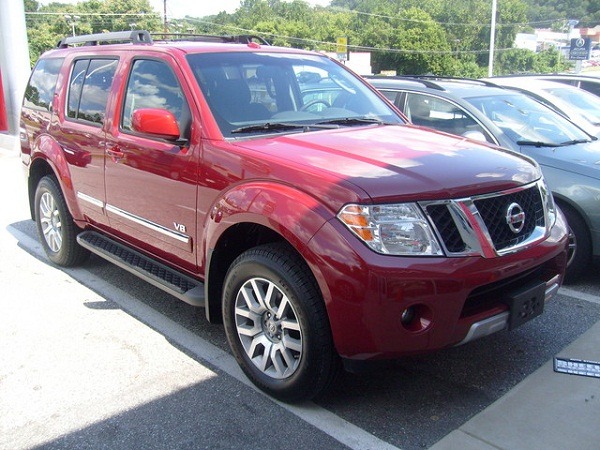 It is powered by a 4.0-liter VQ40DE V6 266 hp engine or a 2.5-liter YD25DDTi 169 hp Turbo Diesel Engine.
Fourth Generation (2013 – Present)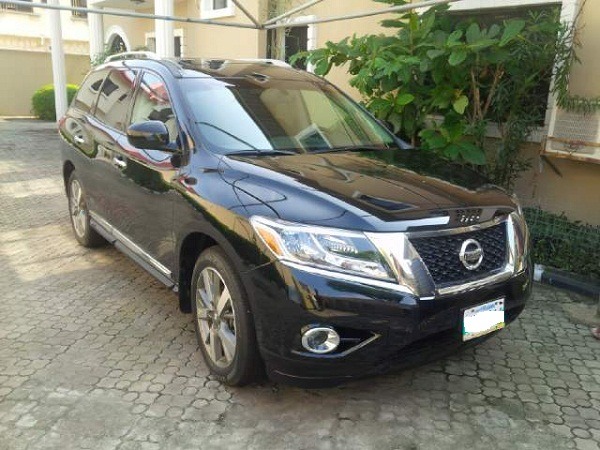 The fourth generation Pathfinder came with a different design. The new Pathfinder is only available with a VQ35DE 3.5-liter V6 engine producing 260 horsepower. It is significantly lighter than the generation before it. That's a bonus.
In this generation, the back door handles were no longer on the C pillar. This makes it very different from the previous three generations before it.
The 2016 model got a refreshment starting with a new engine. The exterior gained a new grille, front bumper, boomerang-shaped headlights with LED daytime running lights, fog lights, outside rearview mirrors with integrated turn signals.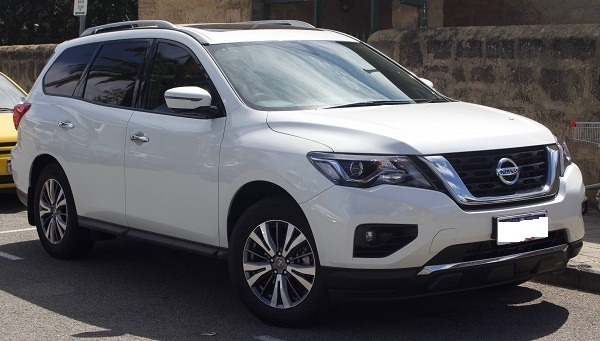 Don't forget to like, rate and share this post.