Polestar Unveils Its O2 Concept Sports Car And It Looks Fantastic (Photos)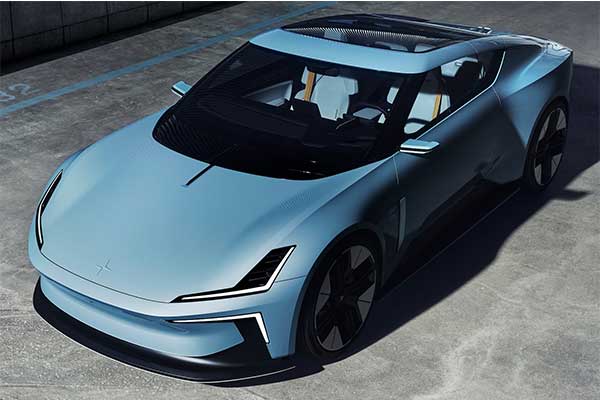 Swedish electric performance brand Polestar has taken the wraps off its latest concept, the O2 (like the oxygen molecule), and much like 2020's Precept concept, it is an absolute stunner.
Building on the aforementioned Precept's design language, the sleek roadster is described by Polestar's Head of Design, Maximilian Missoni, as a "meeting point between technology and art, between precision and sculpture, with a determined but not aggressive stance."
The brand says the O2 previews how the Swedish company's design language can be adapted to an array of body styles, while still maintaining a family resemblance. The taillights, for example, resemble the items found on the Polestar 2.
Volvo's EV arm describes the O2 as a typical roadster in the best traditions of this niche segment. Created to introduce a "lively, light" feeling behind the wheel, it should deliver a "spirited" driving experience thanks to its bonded aluminium platform derived from the Polestar 5's architecture. Minimal roll angles, direct steering, and agile electric powertrain are told to be part of the vehicle's DNA. Unfortunately, there are no specific output numbers for the EV powertrain.
Inside, you get a 15-inch portrait touchscreen on the console, plus a second small digital instrument cluster above the steering column. The look is very minimalist, but still luxurious. Think Tesla, if it licked its quality gremlins. But even Tesla doesn't have a drone that slides out from behind the rear seats and can be launched when the car is moving.
The O2 might not see production any time soon — Polestar already has an ambitious lineup of models slated for the next three years — but the philosophy behind it can't come soon enough.