DS E-Tense Performance Is An 805Hp Concept Supercar With Formula E Tech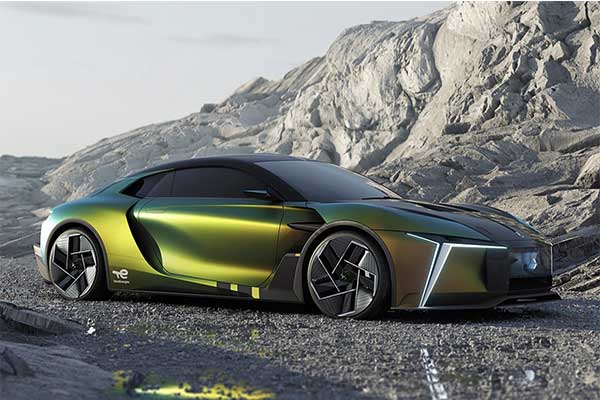 DS Automobiles is a premium electric vehicle that has motorsports to back up its claim, garnering Formula E championships within two consecutive seasons. The French luxury marque under the Stellantis Group takes its expertise in performance electric vehicles and came up with this – the E-Tense Performance Concept.
The DS E-Tense Performance prototype was developed in-house and will be used as a platform to develop powertrain and chassis technology for the next generation of DS E-Tense cars, while its design influence will filter into the full range of DS models.
Beneath the skin, this wild-looking machine makes use of a carbon monocoque. That's not the most interesting part, however. The E-Tense Performance borrows its drivetrain from a single-seater Formula E race car. Inside, DS added a pair of leather-upholstered bucket seats and a steering wheel that followed the motors from the Formula E parts bin.
Dual electric motors are good for a combined 805 hp (600 kW / 815 PS) – divided to 335 hp (250 kW / 340 PS) on the front axle, and 469 hp (350 kW / 476 PS) at the rear. More impressive is the system's maximum torque figure that stands at a colossal 8,000 Nm (5,900 lb-ft) at the wheels – not the motor's exit.
DS stresses that the E-Tense Performance is a "high-performance laboratory" and not an accurate preview of a production model that's due out in the not-too-distant future. However, some of the technologies and the design cues inaugurated by the prototype will trickle down to production-bound cars in the coming years; the company pledged that every model it unveils after 2024 will be entirely electric.