New Polestar 1: The 592bhp Hybrid Coupe Electric Performance Hybrid.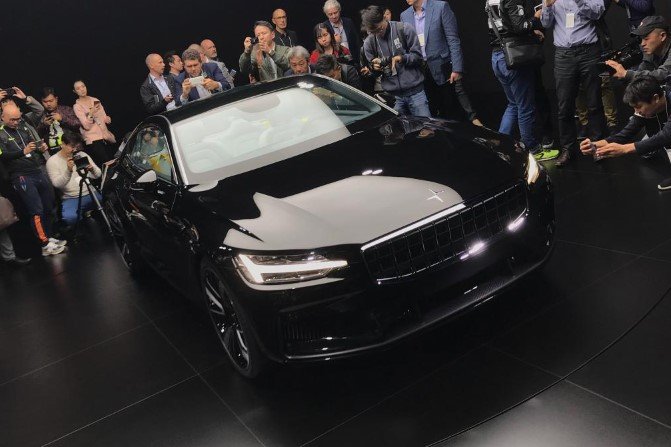 Polstar which is no longer a sub-brand of Volvo has plans to put its first standalone model – the polstar 1 – into production in 2019.
It'll be built at a new facility in China, and while it will be available in the UK and other markets worldwide, it will only come in left-hand drive. It's expected to be priced from around €130,000 (N46,800,000, £115,000) in Europe.
Aside the Polestar 1, they still have other plans for Polstar 2 and 3: Polstar 2 is a saloon to rival the Tesla Model 3, and polstar 3, a larger SUV.
Talking about the performance, the Polestar 1 is being touted as an "Electric Performance Hybrid", and will make use of a 338bhp 2.0-litre four-cylinder petrol engine sending drive to the front wheels. A starter motor generator will inject a further 39bhp, and electric motors will send 215bhp to the rear axle. That means total power reaches 592bhp, with torque hitting 1,000Nm. The Polestar 1 will be capable of 0-60mph in under 4 seconds.
Polestar claims that the car can run on the rear electric motor and integrated starter motor only, and this provides a claimed all-electric range of 93 miles.
As well as the high-performance hybrid powertrain, the Swedish firm has kitted out the Polestar 1 with driver-configurable active suspension from specialist Ohlins. Polestar claims the system can react to changes in the road surface in less than two milliseconds. Large brakes with six-piston calipers from Akebono provide stopping power, while the planetary gearbox driving the rear axle doubles as a torque-vectoring unit.
Polestar remains a subsidiary of Volvo, which has ploughed £577m into the firm, alongside two investment companies housed within parent corporation Geely Holdings.
Feed your eyes with some pictures below: