Police Arrest Suspected Female Stolen Car Receiver In Abuja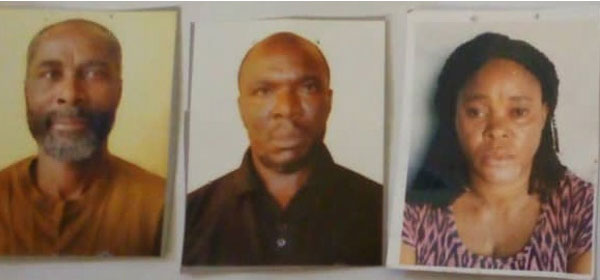 Members of the Nigerian Police Force's Special Weapons and Tactical (SWAT) team in Abuja arrested Veronica Anyanwu, 38, a suspected female stolen automobile receiver.
Two of her accomplices were also apprehended in Abuja. Two stolen Lexus SUVs worth N8, 000, 000 were recovered by the crew.
Chimezie Ekezie, 47, and Kingsley Godwin, 45, were among the accused arrested with her.
Nemesis caught up with the culprits, according to police, when the IGP's office received credible evidence that cars stolen from Lagos State and other regions of Nigeria were being received and sold in Abuja.
According to police, crack SWAT operators jumped into action after receiving the information, and after weeks of intelligence gathering, the team swooped on Anyanwu in Abuja, where she allegedly showed two stolen SUVs for sale.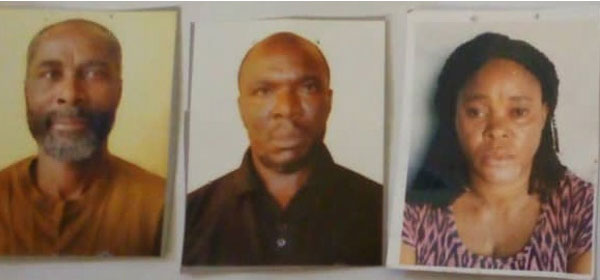 Anyanwu allegedly admitted to the crime during the investigation, claiming that she had been receiving stolen vehicles from Lagos State for a long time and reselling them to unsuspecting members of the public.
Anyanwu also allegedly admitted to hiring Chimezie Ekezie and Kingsley Godwin to drive the stolen vehicles to her Abuja, Nigeria, base.
Lexus SUVs with license plates JJJ 433 HJ and APP 909 FK were recovered from the suspects.
The suspects were charged with two counts of conspiracy and receiving stolen items before the Tinubu Magistrate's Court in Lagos.
CSP Charles Onwumere, prosecuting counsel for the police, told the court in the charge marked M/01/2022 that the defendants committed the crime in Lagos State in October 2021.
Before nemesis caught up with them, Onwumere informed the court that the defendants had been getting stolen cars from suspected robbers operating in Lagos for a long time.