Police Van Plunge From A Bridge While Chasing A Car In Port-Harcourt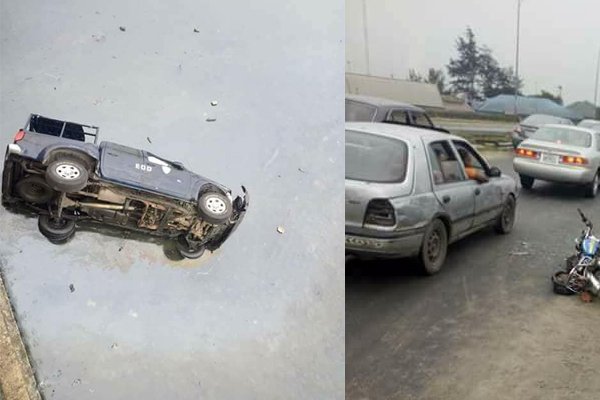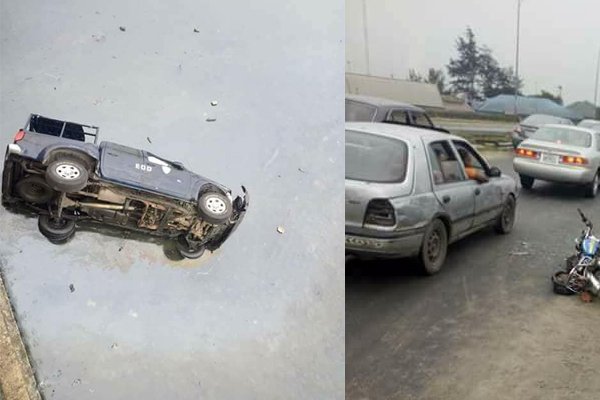 It all looked like a something from a movie scene. One of those scenes with a police vehicle chasing after a bandit.
However, this was not the case.
Early this morning, a police van went off the Eastern bypass Bridge in Port-Harcourt, Rivers and plunged into a canal while chasing a vehicle believed to be carrying diesel.
Although, no life was lost in the car, some officers sustained injuries from the impact of the fall.
See more photos..