Porsche Fitting Latest Infotaimant System On Old Boxster, 911 And 1st Gen Cayenne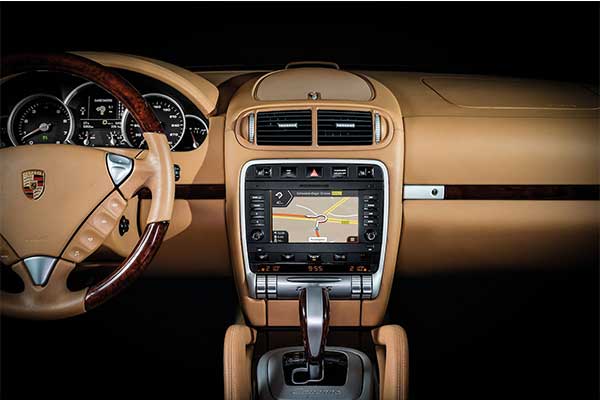 Owners of classic Porsches are getting the opportunity to upgrade their infotainment setups. To offer drivers Apple Carplay and Android Auto, Porsche Classic has developed a follow-up to its successful 2020 solution.
Model years 2005 to 2008 of the 997 generation 911 and the 987 Boxster/Cayman, and the 2003 to 2008 Cayenne can now be equipped with the Porsche Classic Communication Management Plus (PCCM Plus) system. This replaces the second-generation Porsche Communication Management (PCM) and the CD/Radio systems used in the Boxster and Cayman. The new system replaces the original hardware and fits like a glove, without requiring any modifications.
The Porsche-branded infotainment has been designed in such a way as to blend with the design of the buttons mounted on the center console to make it look as if it came like that straight from the factory. It integrates seamlessly into the surroundings and works with the original speakers, amplifier, and antenna. In addition, the navigation screen will continue to work on the instrument cluster.
PCCM Plus comes standard with a seven-inch touchscreen with modern graphics, and US and Canadian versions are already satellite radio friendly. Drivers will also gain a navigation system with Points of Interest relevant to Porsche owners. Other additions include map updates, media playback via a USB stick, and Bluetooth.
In the 911, Boxster, and Cayman personalized seat preferences are now enabled and Porsche says the memory function can also be used for the lights, windscreen wipers, climate control, and door locks.
The RRP for the German market is €1,520.37 (£1,334.07) and the devices, sold separately to mapping software, can be ordered and fit at the Porsche Centre.