President Buhari Commissions Made-in-Nigeria "Ezugwu" MRAP Armoured Vehicles In Kaduna
President Muhammadu Buhari, today at the opening of the 2019 Chief of Army Staff Annual Conference in Kaduna, commissioned the Made-in-Nigeria Ezugwu MRAP vehicles.
The heavily armoured Mine-Resistant Ambush Protected vehicles will be used for military operations in the North-East. It was manufactured by the Defence Industrial Corporation of Nigeria, Kaduna.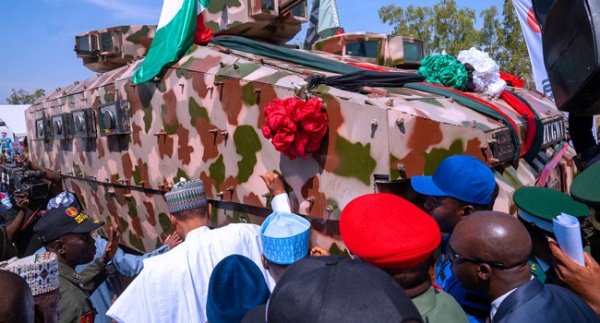 During the commissioning of the armoured vehicles, President Buhari said,
"I am glad with the production of Ezugwu MRAP which I will unveil shortly with other infantry patrol vehicles that were earlier produced as testimony that our efforts are yielding positive results.
"There is no doubt that a lot has been achieved by the army since my assumption of office as the president and commander in chief of the Armed Forces,"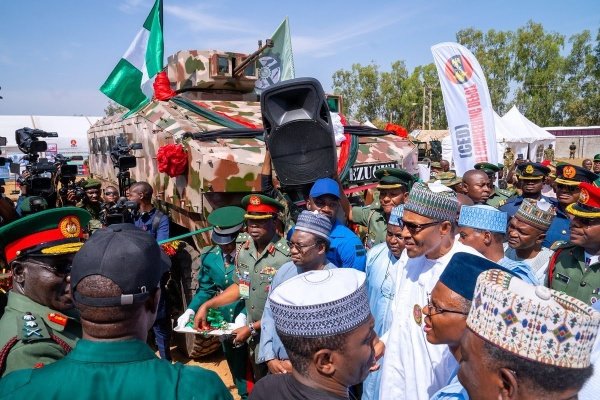 The Ezugwu MRAP vehicles is Nigeria's answer to South African-made Marauder mine-resistant ambush-protected (MRAP) vehicles. The heavily fortified armoured Ezugwu MRAP can withstand small arms fire and a 7 kg TNT explosion. Each of its wheel can withstand a 12 kg TNT explosion.
It has a 12.7 mm Anti-Aircraft Gun and a 7.62 mm Light Machine Gun. These armaments are enough to finish up the remaining deadly Boko Haram insurgents.
In addition to commissioning the war vehicle, the President Buhari also commissioned the ultra-modern Army Reference Hospital.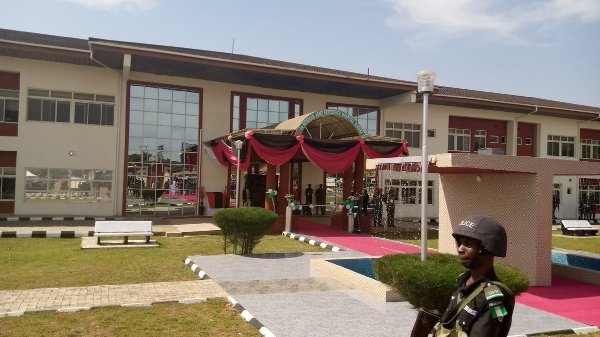 During the ceremony, the President commended the Nigerian military for defending the territorial integrity of the country.
Also at the event, the Chief of Army Staff, Lt.-Gen. Tukur Buratai, said that the vehicles were innovative and inventive products of Nigerian army's research and development of its military industrial complex.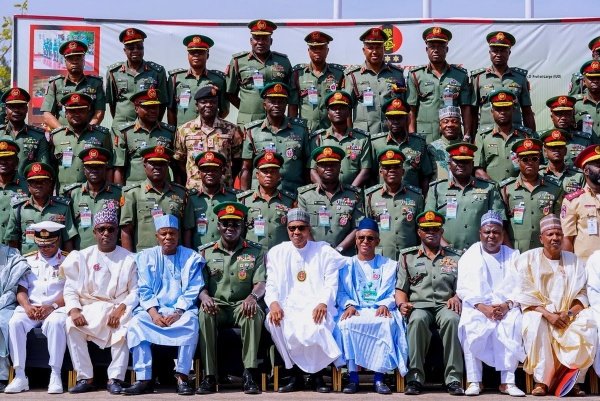 He also added that the Ezugwu MRAP is versatile in the counter insurgency and other military operations in the country; adding that MRAP would pose great threat to adversaries.
According to Buratai, the vehicles have been tested in the various theatre of operations against Boko Haram insurgents as well as Birnin Gwari area against bandits.