7 Amazing Racing Tracks In The World: Will Nigeria Ever Get Here?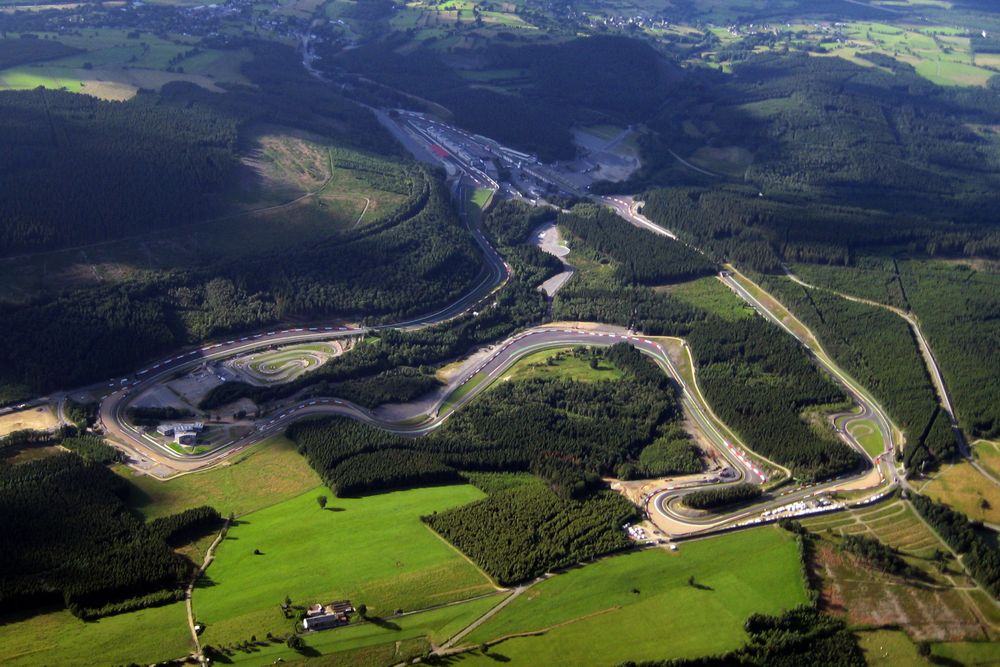 Racing is one of the most loved and thrilling sports in the world. With some of the most influential sportsmen such as Fernando Alonso and Lewis Hamilton, it is one of the most followed games all over the universe.
In this regard, it only makes sense that the platform where these superstars showcase their talents is developed to the best quality. Also, beautifully-designed tracks attract tourists and onlookers in droves.
In today's post, we'll be taking a look at some of the most amazing racing tracks in the world. These tracks are from every corner of the world — except your backyard.
Unsurprisingly, none of these tracks are in Nigeria. This begs the question, are we ever going to see tracks like these in Nigeria someday?
Apparently, racing is becoming a sport to be reckoned with in Nigeria. But, when will we see these kinds of tracks in Nigeria?
1. Nurburging
Here is a legendary circuit that boasts immense motorsport history. Interestingly, is called the 'Green Hell' in English and features a whopping 154 corners, measuring 21 kilometres in length. As a track for the best racers, it has every type of turn imaginable. It is located in Germany.
2. Spa-Francorchamps
As a home to the Belgian Grand Prix, this charming track has a rich history in motorsport and F1. Obviously, it is a favpurite to both fans and drivers of the sport. One of the amazing features include iconic corners like the Eau Rouge/Raidillon complex and Pouhon. You will love the stunning scenery of this track.
3. Suzuka
Suzuka is the present location of the Japanese Grand Prix.  It is a sweeping, quick track with a unique layout that depicts the figure 8. Also, it comes with a range of different corners. Additionally, it features the famous 130R, 'S' Curves and the Degner Curve. For years, Suzuka has been the location of some incredible motorsport jaw-dropping moments.
4. Circuit de la Sarthe
Without an iota of doubt, the architecture of this 24 hour Le Mans, French track is incredible. The Circuit de la Sarthe mixes public roads and race tracks together, and is the very test of bringing imagination to life. With incredible corners like the Esses, the Dunlop Curve and the Porsche Curves, This is a place to race for participants.
5. Mount Panorama
Often called 'Bathurst', Mount Panorama  is one of the greatest tracks in the world. Technically, the public roads it is run on makes it a street track. With steep inclines, long straights and quick corners, It's a tough challenge for drivers as a result of the steep inclines, quick corners, and long straights. Location is Australia.
6. Laguna Seca
This California race track has 11 corners, Corkscrew being the most famous and is ome of the most challenging turns in he history of motorsport.
7. Circuit de Monaco
Ever since this Monaco street track debuted on the F1 in 1950, there has been little changes made to it. It is still a difficult track to master. Technically, there is no margin for error here. It remains a fan's favourtite and th jewel of F1 race.
You have seen the beautiful tracks. Now, tell us if or when you think Nigeria will ever get to build tracks these amazing. Comment below.