Bugatti Finally Agrees To Manufacture its One-Off Bolide Hypercar But Limits It To 40 Units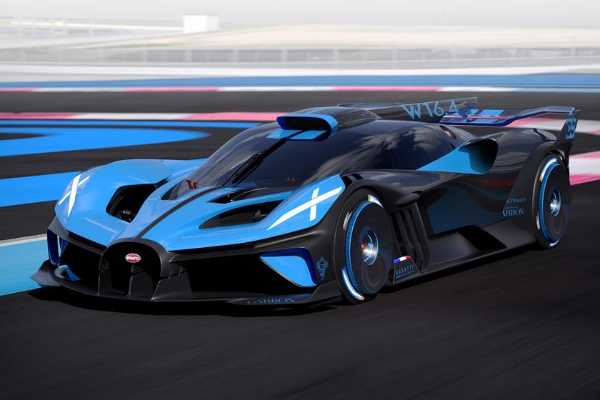 Bugatti last year created the ultra-powerful Bolide hypercar which was a one-off vehicle and track only, but after some serious Bugatti enthusiast asks for it, the French auto manufacturer had to oblige.
Production will be limited to 40 units, each with an estimated price of about $4.7 million based on current exchange rates, Bugatti confirmed in a press release. Deliveries aren't scheduled to start until 2024, however, as further development work is needed to make the Bolide production-ready.
"The Bolide generated a great deal of enthusiasm and intrigue last year," said Stephan Winkelmann, President of Bugatti. "Following its presentation, a significant number of enthusiasts and collectors asked us to develop the experimental Bolide as a production vehicle. I was absolutely amazed by the reactions and feedback from customers from all over the world."
Unveiled in concept form last fall, the Bolide is a pure track car. It isn't based on any existing Bugatti, although it shares an 8.0-litre quad-turbocharged W-16 and an all-wheel-drive system with the Chiron and its various derivatives. Here, the engine produces 1,824 hp and 1,365 lb-ft of torque on 110-octane racing fuel. The engine also revs higher than in the Chiron and is coupled to an upgraded version of that car's 7-speed dual-clutch automatic transmission.
Bugatti has not published real-world performance figures but previously claimed the Bolide was race-car-fast in computer simulations. The automaker's estimates include 0-62 mph in 2.1 seconds, and a 5:23.1 Nürburgring lap time. It will be interesting to see how the production version measures up to those figures.