Ram Updates The 1500 Pickup Truck For 2025 Model Year, Dumps V8 Engine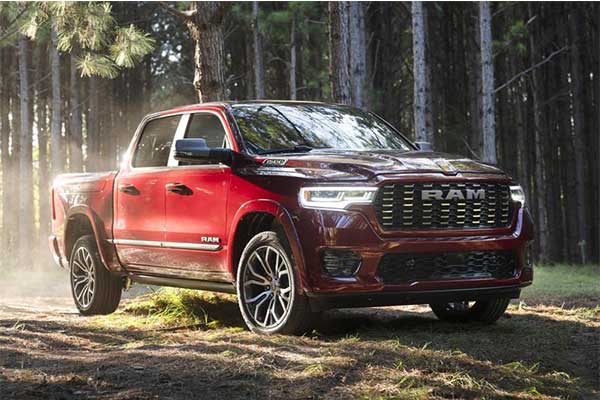 Ram, the truck branch of the American branch of Stellantis, thinks it is time for an update for the Ram 1500. That pick-up dates from 2019 and is doing well not only in the US but also in Europe through gray imports to sell. For model year 2025—right on time, as is the case in the US—some things will change. The fully electric Ram 1500 REV will also be on the market this model year and has already been presented earlier, making it the most important news for today.
Ram is installing two new engines, which should make you forget the 5.7-liter Hemi V8. These are new, 3.0-liter twin-turbo inline-6 petrol engines from the Hurricane family. Basically, this 3.0 with 420 American horsepower already produces more power than the 'old' Hemi (395). The torque is also higher, with 635 instead of 555 Nm. The HO (High Output) version of the Hurricane goes a step further. This engine even produces 540 'hp', or about 547 hp, with a torque of 706 Nm. The updated Ram 1500 can tow a maximum of 5,252 kg with a petrol engine on board. Not enough? Don't worry: the Ramcharger can hold up to 1,000 kg more. The 3.6 still remains in the lineup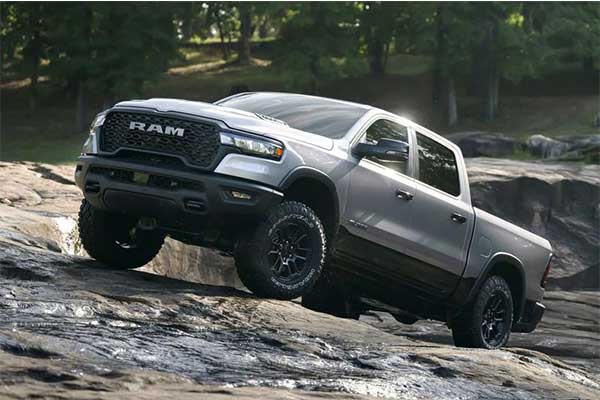 In the future, we will undoubtedly also be introduced to a new version of the Ram TRX, which is now powered by a 700-hp V8 that makes it the strongest gasoline pickup of the moment. It is rumored that that car is also handing in its V8 for a six-cylinder, but of course, a maximally tuned one.
In terms of luxury, the top version of the new Ram 1500 is the Ram 1500 Tungsten. The demand for luxurious pickups doesn't seem to be drying up in the US, so the Stellantis brand saw room for a version above the already very well-equipped Limited. Ram describes the Tungsten as 'ultra-premium' and provides it with, among other things, an electric tailgate, a unique leather interior, a suede headliner, a very extensive audio system, and more nice extras.
For all versions of the Ram 1500, new front bumpers, grilles, headlights, and taillights freshen things up a bit. The halogen viewers of simpler versions seem to be disappearing, so all versions now get the more 'flattened', more aggressive-looking LED headlights as standard. Of course, there is still a difference between the versions in this regard. A slightly noticeable change is taking place at the rear: the Ram was until now the only American pickup with orange-colored rear turn signals, but these now seem to make way for traditional red ones that share their spot with the brake lights.