Photo Of The Day: Kia Refreshes Carnival MPV And It Look Fantastic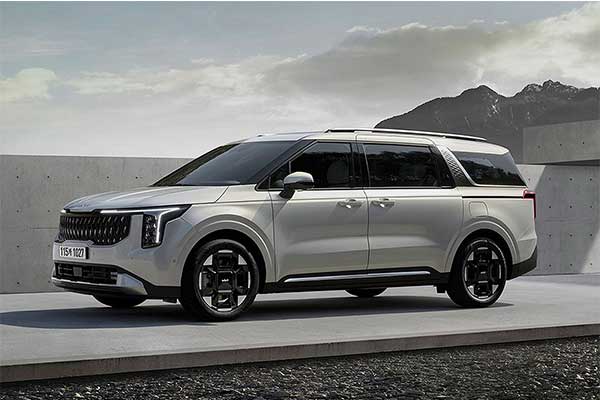 The Korean automaker has showcased images of the refreshed Carnival MPV, showing only the exterior. The minivan's headlights and taillights have been fully redesigned and have a similar layout resembling the letter "T." Kia is also introducing a new trim level called Gravity that has black accents, including the wheels, the window surrounds, and other bits of trim.
The back of the 2025 Carnival is now smoother since there's no more visible handle to open the tailgate. Another change we're able to notice is the positioning of the Kia badge since it no longer bisects the rear light bar.  The lower lights mounted into the rear bumper seem to be narrower than before, while the bumper's metallic trim extends more than it did on the pre-facelift model.
Photos of the interior haven't been released yet, so we're not sure if they will include updates as well. We wouldn't be surprised if Kia introduced some new features or updated the Carnival's infotainment screen as part of this facelift. Some new upholstery and trim options might also be added.