2025 Toyota Camry Teased? At Least This Photo Seems To Be So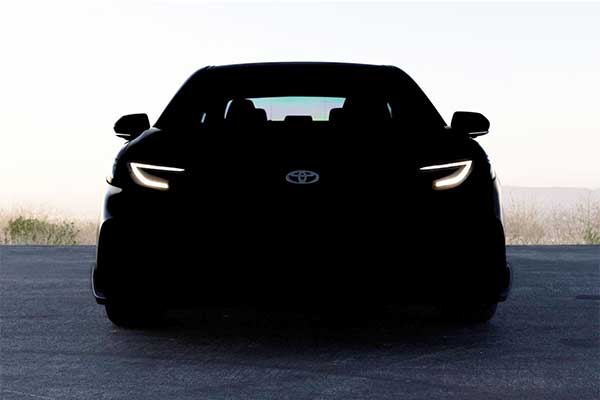 Recently an image emerged of what could possibly be the new 2025 Toyota Camry, although it turned out to be slightly different. Now Toyota itself is sharing a teaser photo of what is most likely really the new Camry.
The current Toyota Camry was born in 2017 and that logically means that the work is almost done. Things are therefore on edge when it comes to possible teasers. This recently became apparent when an image of what may be the new Camry surfaced in the US. However, that almost certainly turned out to be a false alarm, because it appeared to be a render by a Photoshop artist. What was remarkable, however, was that the record appeared in a Toyota video. Possibly a blunder by those who put together the video for Toyota.
Now Toyota itself is sharing a teaser photo, without saying which car it is. However, there is virtually no doubt that this really is the new Toyota Camry. In terms of shape, the nose of the newcomer is reminiscent of the current Camry and the headlights (don't be fooled by the luminous part) also seem to have roughly the same shape. In short, the next Camry does not appear to be taking a vastly different path in terms of design and we do not see the Prius-like headlights of the aforementioned sketch.