Spy Photos Of The 2025 Toyota Camry Seen In Public Set For 2024 Launch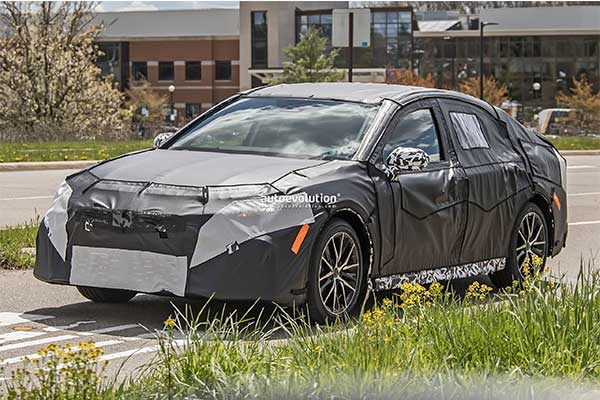 Toyota's top-selling Camry is about to come in for a redesign, as evidenced by a heavily camouflaged prototype spotted in the wild. Despite sedan sales sliding over the past decade, the Camry has maintained annual sales of well above 300,000 units on average during that time—and that's in the U.S. alone.
The current, eighth-generation Camry was introduced in 2017 as a 2018 model year, and it's high time for a refresh. Like most vehicles with internal combustion engines, the ninth-generation Camry is expected to be a heavily updated version of its predecessor, rather than an entirely new design. According to rumors, the new Camry is set to make its debut late this year, possibly at the 2023 Los Angeles Auto Show as a 2025 model year.
There isn't much we can report on regarding the platform, but the upcoming Camry could build on an updated version of Toyota's TNGA-K. In its current form, the construction underpins the Camry, Avalon, Crown Crossover, Harrier, Venza, Highlander, RAV4, Sienna, and many other vehicles. By using this architecture, it will be compatible with all sorts of powertrains. Word on the street is that it will feature a couple of four-cylinder mills, some of which will be assisted by electricity, as it needs to be future-proof. Some people believe the V6 will be dropped altogether, but this information hasn't been confirmed or denied yet.
It's worth noting that a lot of this is still speculation, and that more information about the Camry will trickle out of Toyota as its 2024 release comes ever closer.