Range Rover Celebrates 50 Years With A Parade Of Classic Models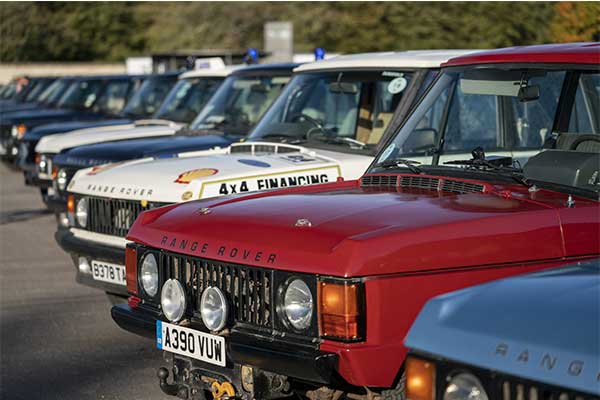 Land Rover celebrates 50 years of its luxury SUV Range Rover with a parade of classic models at the 2020 Goodwood SpeedWeek.  Not only the Range Rover was on display but other classic vehicles as well like the Beaver Bullet the one that broke 27-speed records in 1975.
Aside all these, the side attraction was obviously the classic Range Rovers on display as they were different types with different modifications. The creators of these modifications seriously tested their vehicles to the limit to make sure they could handle anything mother nature threw at them. In addition to that, the Range Rover Fifty #1/1970, made this year to celebrate the brand's anniversary. Other vehicles present included a modified ambulance and even a 6×6 fire engine.
Speaking at the ceremony, JLR UK's Managing Director, Rawdon Glover said. "As we continue to celebrate Range Rover's 50th Anniversary throughout 2020, it has been a pleasure to remind ourselves not only of some of the extraordinary forms that the Range Rover has taken over the years but also the people and stories behind them". He also added. "Of course, the gathering was aptly marked by the debut of the new Range Rover Fifty limited edition, which epitomizes the design, luxury and capability Range Rover stands for today."
All 50 vehicles took part in a dynamic '50' formation that created a moving aerial image, captured with a drone. Prior to the show, all drivers underwent training to navigate and position each vehicle so as to achieve the visual.