Morris Minor: The Vintage Car That Featured In October 1 Movie By Kunle Afolayan (PHOTOS & VIDEO)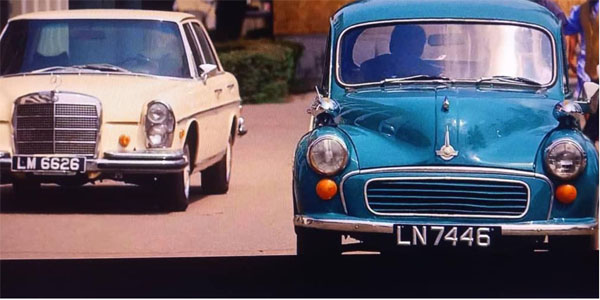 October 1 is a 2014 Nigerian movie. It was set in Colonial Nigeria. Kunle Afolayan produced and directed the award-winning film. Morris Minor
The film narrates the story of Danladi Waziri (Sadiq Daba), a police officer from Northern Nigeria who is posted to a remote town of Akote in Western Nigeria to investigate the frequent female murder cases in the community, and have the mystery solved before the Nigerian flag is raised on October 1, Nigeria's Independence Day.
The movie stars Sadiq Daba, Kayode Olaiya, David Bailie, Kehinde Bankole, Kanayo O. Kanayo, Fabian Adeoye Lojede, Nick Rhys, Kunle Afolayan, Femi Adebayo, Bimbo Manuel, Ibrahim Chatta and introducing Demola Adedoyin; it also features a special appearance from Deola Sagoe.
The movie also featured a rich array of vehicles of that era. One that was quite prominent was a vintage Morris Minor – also known as the 'Minor 1000′. Watch an excerpt from the movie below showing the Morris Minor.
VIDEO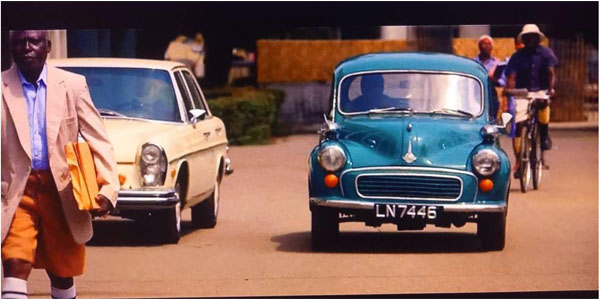 The Morris Minor (Minor 1000)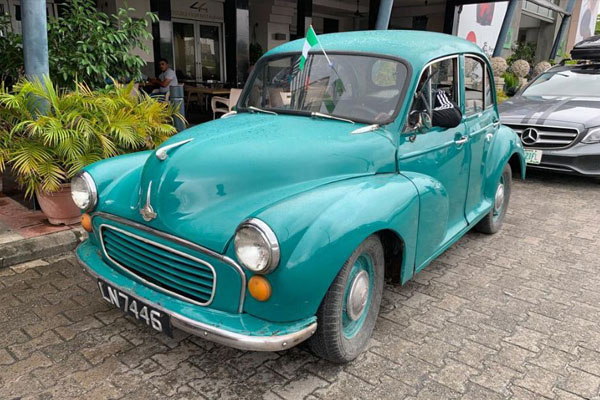 The Morris Minor is a British car that made its debut at the Earls Court Motor Show, London, on 20 September 1948.
More than 1.6 million were manufactured between 1948 and 1972 in three series: the MM (1948 to 1953), the Series II (1952 to 1956), and the 1000 series (1956 to 1979).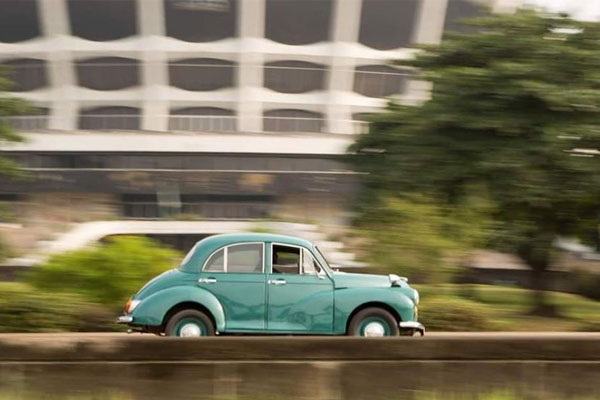 It was initially available as a two-door saloon and tourer (convertible).  The range was expanded to include a four-door saloon in 1950. It also had a wood-framed estate car (the Traveler) from October 1953 and panel van and pick-up truck variants from May 1953.
It was the first British car to sell over a million units and is considered a classic example of automotive design, as well as typifying "Englishness".