Reality Show Couple, Michael And Cherry, Get A Toyota Avalon Gift From An Anonymous Couple (PHOTOS)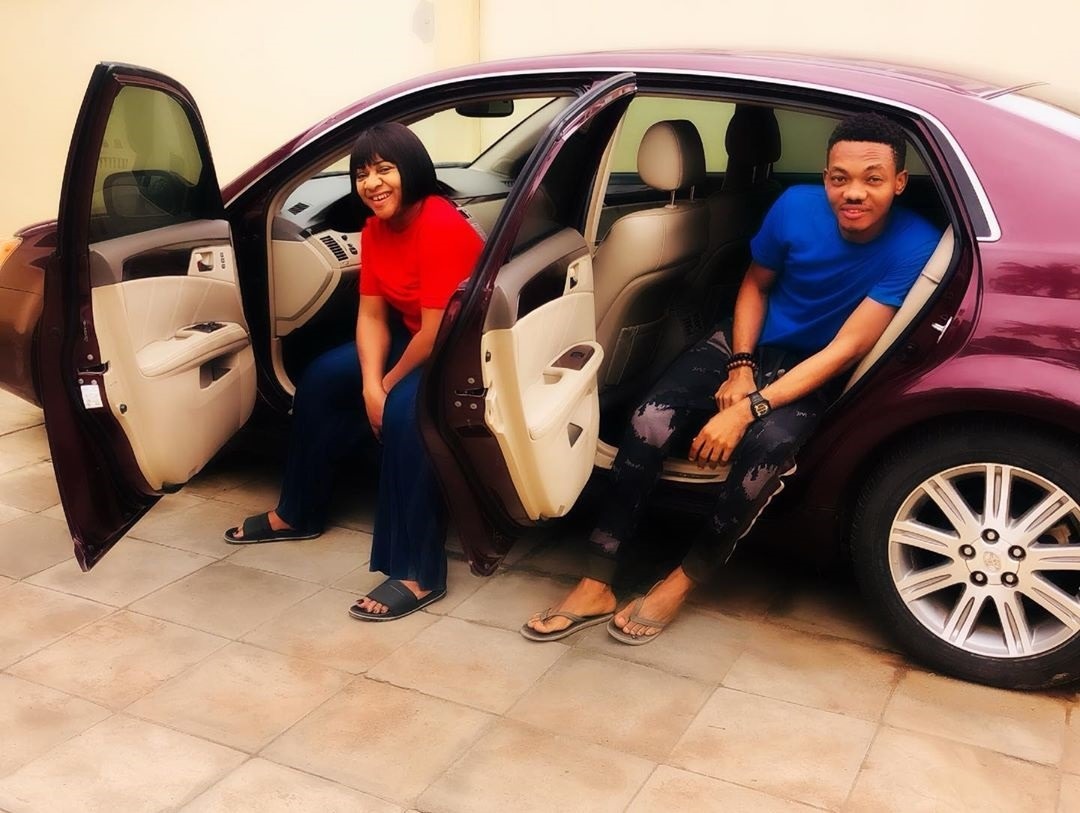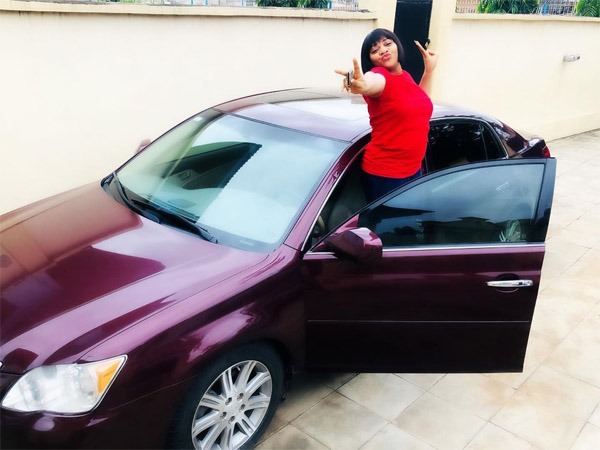 It appears to be a car gift galore for guests of the first edition of the Ultimate Love TV reality show. Michael and Cherry
We recently reported how one of the participants, David Wilson, got a gift of a Honda Crosstour from his loyal fans on Wednesday.
Within 24 hours, two other guests, Michael Ngene and Cherry Osigwe, of the same reality show announced a car gift of a Toyota Avalon.
On the show, Michael was paired with Cherry to form Micherry – a couple on the reality TV romance show.
The duo has remained a couple after the show ended.
Interestingly, the couple that gifted them the car opted to remain anonymous; instead, they left a note for Michael and Cherry to that effect.
The excited Michael Ngene shared the news of the car gift on Instagram.
The 29-year old Michael Ngene is a Radio Presenter from Enugu State, while the 30-year old Cherry Osigwe is a Medical Doctor from Imo State.
Ultimate Love Season 1 was the debut season of the Nigerian reality competition series, Ultimate Love. It premiered on 9 February 2020 on DStv. The ultimate prize is finding love. If the Ultimate Couple decides to get married, they will win a lavish all-expenses-paid wedding and a fully furnished home. A winning couple of ultimate love season 1 reality also got a cash prize of N5million. That is after being married for a year.
Ultimate Love Season 1 was expected to run for 60 days. However, it was cut short and ran for 50 days, due to the COVID-19 pandemic.
Toyota Avalon
The Toyota Avalon is a full-size car produced by Toyota. It is Toyota's largest front-wheel-drive sedan. The car serves as its flagship vehicle in the United States, Canada, Puerto Rico, China and the Middle East.
The Avalon is a front-wheel drive, powered by a V6 engine. In recent years, there has been considerable overlapping with its platform mates, the Camry V6 and the Lexus E
Toyota marketed the Avalon as a replacement for the Cressida, a model discontinued for the American market in 1992.