Fans Gift Ultimate Love Housemate, David Wilson, A Honda Crosstour On His 34th Birthday (PHOTOS)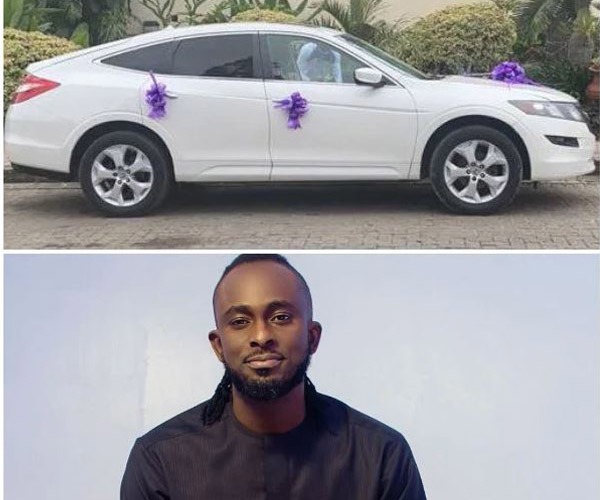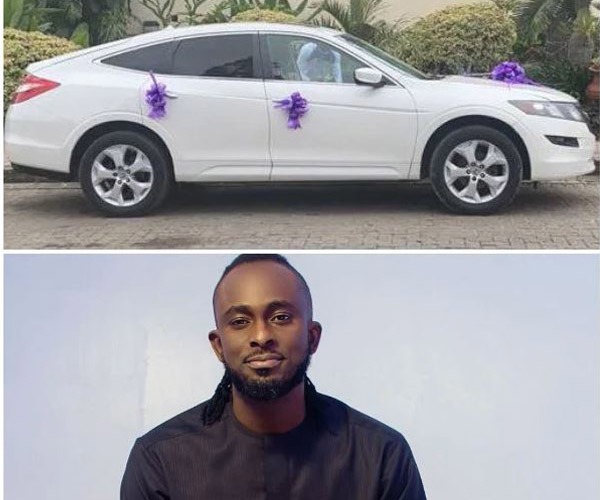 Former Ultimate Love housemate, David Wilson, had a memorable birthday celebration on Wednesday.
Some fans of the Ultimate Love Show host gave him a pleasant surprise on his birthday.
His fans, known as 'PreshDavid Rangers', presented to him a Honda Crosstour. In addition to the car, they gave him N1 million naira cash.
The reality star clocked the age of 34 on Wednesday, July 15.
Ultimate Love is a reality TV show created by MultiChoice. It involves single male and female strangers living together in an isolated location with the hopes of finding life-long love.
Several fans had also taken to their respective social media pages to join the David Wilson in making his day special.
The presentation of the gifts was captured live via Wilson's Instagram live channel. Some of his friends and fan representatives were seen at the venue of the presentation.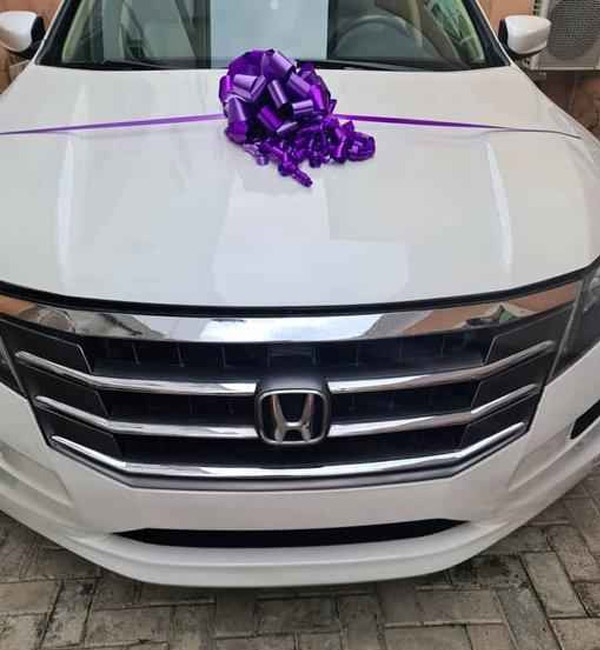 Honda Crosstour
The Crosstour was originally called the Accord Crosstour. For the 2012 model year, Honda removed the "Accord" prefix, making the name just "Crosstour", and gave its front grille a restyle.
The Crosstour is a mid-size wagon.  Sales for it began in November 2009 for the 2010 model year. The Crosstour was discontinued in 2016 model year. This was due to slow sales.
The Crosstour was a hatchback/wagon variation of the Accord and shared the same platform.
A 3.5-litre V6 engine or the optional 2.4-litre 4-cylinder engine (front-wheel drive only) and a choice of either front-wheel or all-wheel drive, powered the Crosstour.
The Crosstour was a competitor to the Toyota Venza, a wagon based upon the Accord's perennial competitor, the Camry.