8 Nollywood Stars That Own Toyota Venza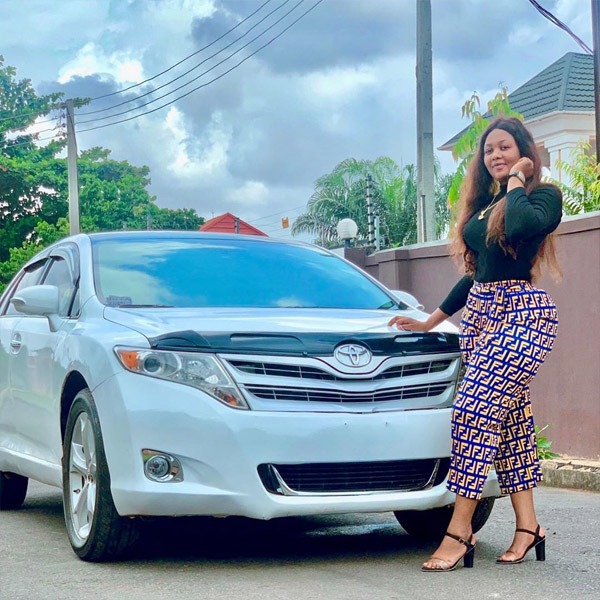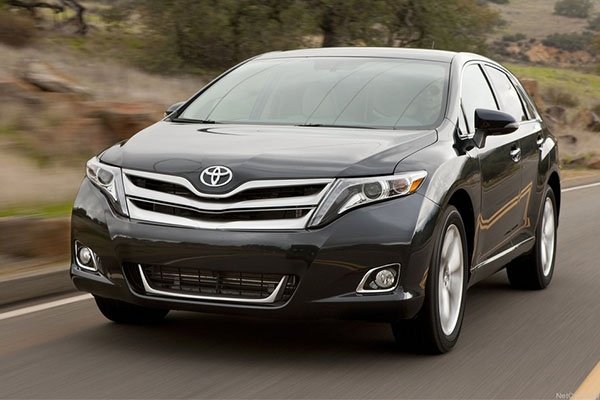 The Toyota Venza is a five-passenger mid-size crossover SUV. It is manufactured and marketed primarily for the North American market. Nollywood stars
There has been confusion whether the Venza is a crossover SUV or wagon. However, the manufacturer has come out to clear the air. According to Toyota, the Venza is neither a station wagon nor SUV. Rather it is a production that is targeted at customers who want more room and flexibility than the Camry sedan but desire a smaller size than the Highlander, a three-row mid-size crossover SUV.
In Nigeria, the Toyota Venza is a popular and respected feature on the roads. Interestingly, the vehicle has become a top choice for Nollywood actors.
In this article, we highlight eight Nollywood stars that own this crossover SUV.
Diwa Ishaya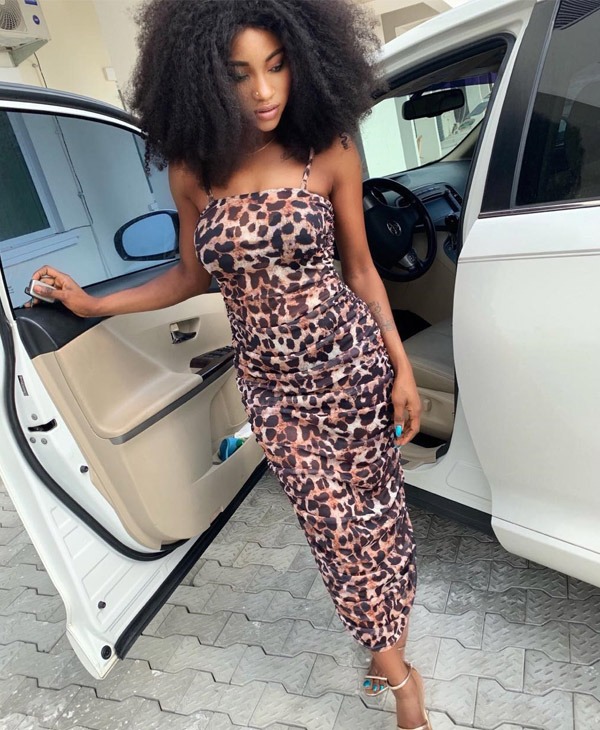 Diwa Ishaya is Nollywood actress and movie producer. The Film and Media Studies graduate of the London South Bank University has produced over 8 movies.
Some of the films she has produced include "Treasure of a blind prince", "Mysterious Pen", "Diary of a pregnant woman", "After my wish", "Snitch", "The Traitor", etc.
In early August of 2017, the CEO of Diwa Concepts acquired a Toyota Venza.
Wumni Toriola
Wunmi Toriola features in the Yoruba genre of the Nigerian movie industry.
The 32-year old graduate of linguistics from the University of Ilorin is also a movie producer.
In June 2018, she announced on social media that she had acquired a new toy – a Toyota Venza.
Nkechi Sunday Blessing
Nkechi Sunday Blessing is a Nollywood star that features both in the Yoruba and English genre of the movie industry.
In June 2018, the serial entrepreneur acquired for herself a Toyota Venza.
The age 31-year-old the fair-complexioned curvy actress took to her Instagram page to share photos of the new car with the caption:
Birthday Gift from Me to ME💝💝💝 Work Hard and ball Harder🔥🔥🔥 @datboi_autos Thank you for Prompt delivery🙌🏻 it's always Nice doing business with you Fam!!! #blackgirlmagic #nunu #unstoppable #ogoagbaye
Destiny Etiko
Destiny Etiko is a scriptwriter, model and Nollywood star. She has starred in many movies. However, she is most known for her role as Ekemma in the 2014 movie, Idemili.
On her 28th birthday on August 12 2018, she took to Instagram to announce her birthday gift of a cocaine white Toyota Venza. No mention of the person that gave her the gift was made.
Taiwo Hassan AKA "Ogogo"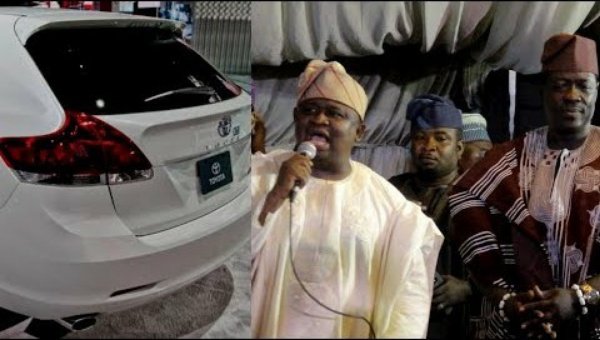 Popular Yoruba Nollywood actor, Taiwo Hassan is otherwise known as "Ogogo". The graduate of automobile engineering from YabaTech, Lagos, celebrated his 60th birthday on 6 December 2019.
In attendance at his birthday party was Musiliu Akinsanya aka MC Oluomo, Senator Solomon Olamilekan Adeola, aka Yayi, as well as fellow Yoruba movie artists.
During the event, Ogogo got a surprise gift of a Toyota Venza from Senator Adeola.
Bewaji Folashade
Fast-rising Yoruba actress, Bewaji Folashade, recently celebrated the acquisition of her first car, a Toyota Venza.
She announced the new whip to her followers on Instagram on June 20. According to thespian, the acquisition of the vehicle is her first major achievement in 2020.
She captioned the post;
"I get to celebrate my first major achievement "My new Car" VENZA,,,, in this weird year. 2020 will get better for us all."
Crystal Okoye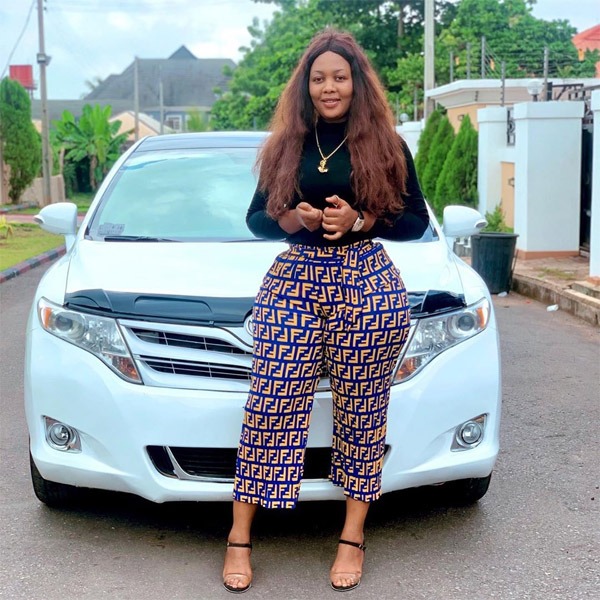 In early April 2020, voluptuous Nollywood star, Crystal Okoye, acquired a Toyota Venza.
The 27-year old Nnamdi Azikiwe graduate of public administration posted pictures of her new whip on Instagram to her 279, 000 Instagram followers to announce the arrival of her Venza.
Ayonimofe Onibiyo "Aolat"
Ayonimofe Onibiyo is a fast-rising Nigerian actress and movie producer. She is best known for her role in the Yoruba movie "Aolat".
In mid-April 2020, the Business Administration graduate of the Ibadan Polytechnic graduate took delivery of a Toyota Venza.
According to the Nollywood star, the Venza arrived nearly a month after she made full payment for it.