BBN Winner Mercy Eke, Strikes A Rare Pose On Her Mercedes Benz GLC300 SUV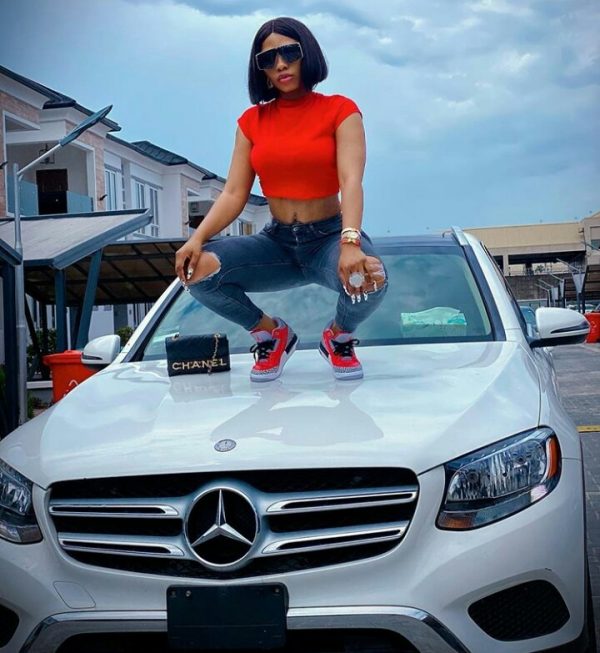 BBN Winner Mercy Eke, Strikes A Rare Pose On Her Mercedes Benz GLC300 SUV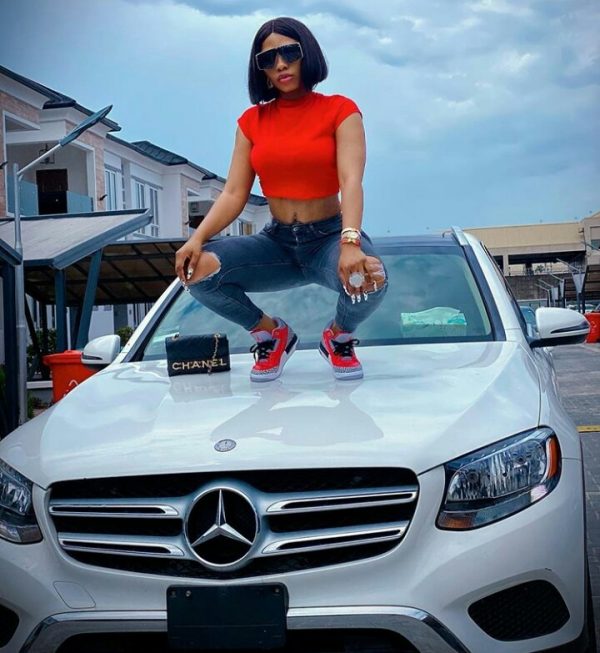 Two months ago, Mercy Eke who is the 2019 Big Brother Naija winner, got a car gift of Mercedes-Benz GLC300.
Mercy is well known for taking awesome pictures around cars, especially hers. This time around she probably got bored of every other normal pose you can think of, and tried something new. She left sitting pretty anywhere inside the car; sitting on the bonnet or trunk; standing anywhere around the car and went for something out of the blues. She was squatting on the bonnet of her white Mercedes-Benz GLC300 worth around ₦18million.
She uploaded the pictures on her official verified Instagram page of over 1.3 million followers and captioned it:
Life is tough when everyone is watching your next move. •
•
Clean car: @unique.motors
#dontlivetoimpress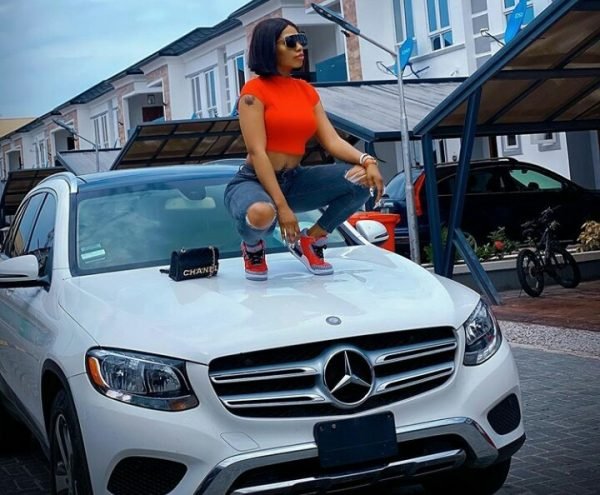 If you must recreate this Mercy's pose on your car, you have to be very careful or else you'll end up denting your car.
Mercy Eke emerged as the first female winner of Big Brother Naija season 4. During the show, she stole the hearts of many as she was labelled the "pepper" of the show. She made a statement with her fashionable looks during her stay in the Big Brother Naija House.
However, Mercy walked away with a brand new Innoson IVM G40 as the winner of the 2019 Big Brother Naija. In addition to the made-in-Nigeria SUV, she also received a cash price worth ₦35 million.