How To Recognize Genuine Toyota Parts And Where To Get Them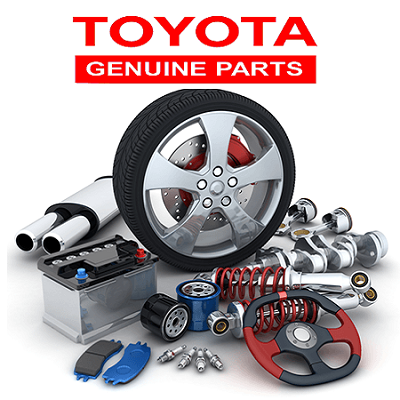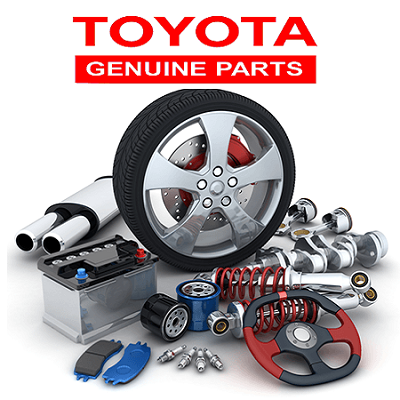 We are in a country where it is not very easy to tell apart original and fake; except you know your onions.
There are lots of fake Toyota parts in circulation and Toyota Nigeria Limited has some tips on how you can recognize genuine Toyota parts. They also specified seven dealers where you can get genuine Toyota parts.
Toyota Nigeria provides genuine spare parts to back-up every vehicle model imported and marketed by Toyota Nigeria Limited. They also provide training for parts personnel on easy identification of their parts with their computerized Electronic Parts Catalogue.
These are the three ways you can recognize the genuine Toyota parts:
Serial No: Identification Number is neatly shown at a regular spot.
Pack: The Genuine Toyota pack is well done. It covers and protects parts very well.
Colour: The Genuine Toyota spare parts pack colour is deep rich red while the fake spare parts pack colour is faded and unappealing.
Below are the 7 Dealers where you can get these genuine parts;
1. Elizade Nigeria Limited – (Workshop & Spare parts)
Block A, Plots 24 & 25 Acme Road, Ogba Industrial Scheme.
Tel: +234-8038322944, 01-7401291
(i) Elizade Lekki – Lagos
(ii) Port-Harcourt Branch
Plot 114 Trans Amadi Ind. Layout, Industrial Layout, Portharcourt, Nigeria.
+2348023300123, 08038581449, 08170685667.
(iii) Abuja Branch
Plot 1259, Aminu Kanu Crescent, Wuse II, Abuja, F.C.T.
+2348055448564, 08033052376.
​(iv) Uyo Branch
+2348052183422, 07065999990, 08033483426.
(v) Umuahia Branch
2. R.T. Briscoe Nigeria PLC
16/18 Fatai Atere way, Matori Oshodi Lagos.
+2348060297988, 09059116206, 07025826022.
(i) Port Harcourt Branch
+2348174592302, 08028152528, 08174592892.
(ii) ​Abuja Branch
+2348033021724, 07037570961.
3. ​Omoregie Motors – (Workshop)
Km 6, Lagos-Badagry Express Road, Alaba, Lagos.
Tel: +234-1-4813773, 5452300.
4. Germaine Auto Centre
Head office: 2nd Roundabout Lekki Express way, Victoria Island , Lagos.
Tel: +234-1-7749585, 08033562171, 07045336927, 014708615
5. Mandilas Motors
35 Simpson Str. Lagos.
Tel: 2633048, 2630252, 2636141, 01-7418114, 08027075618
(i) Ebute-Metta Outlet
9, Atitebi Street, Ebute Metta West, Lagos
(ii) ​Port Harcourt Branch
+2348023389234, 08034977534, 08182476617.
(iii )​Abuja Branch
+234802333299, 08025728733.
(iv) ​Kaduna Branch
+2347033643670, 07033341613.
6. Kojo Motors
59, Rasaq Balogun, Surulere, Lagos
Tel :08033032199
​(i) Port Harcourt Branch
+2347037823937, 08136792852.
(ii) Abuja Branch
+2347032382840, 08067779150.
7. Metropolitan Motors
1-3, Akilo road, off Oba Adesola Avenue St., Ikeja Lagos.
Tel: 4939761-2, 5452300, 08023449473, 08023310156, 08033990595
What are your worst spare part experience? Let's hear from you.