Red Bull Set To Manufacture A 1,000Hp Plus V8 Hybrid Hypercar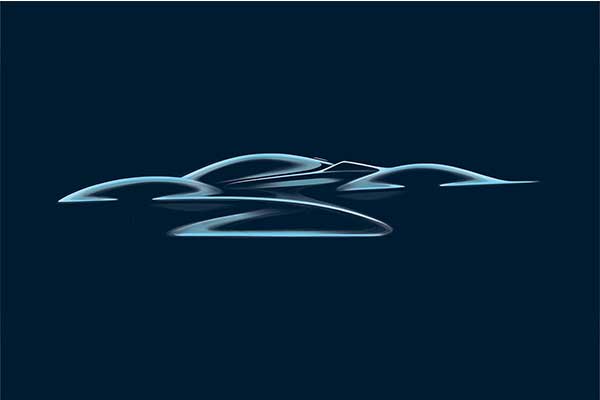 Red Bull's advert slogan is "Red Bull gives you wings" but it should be changed to "Red Bull gives you WHEELS" as they have announced a new hypercar that will cost a whopping $6 million. Don't forget Red Bull is heavily involved in the manufacture of F1 cars and they have their own team.
The new Red Bull hypercar will go by the name RB17, a name originally pegged for Red Bull's 2021 F1 car which ended up as the RB16B, and just 50 examples will be built starting from 2025. Production will take place at Red Bull's headquarters in Milton Keynes, U.K.
Christian Horner, CEO of Oracle Red Bull Racing and Red Bull Advanced Technologies, commented on this momentous announcement: "The RB17 marks an important milestone in the evolution of Red Bull Advanced Technologies, now fully capable of creating and manufacturing a series production car at our Red Bull Technology Campus. Further, the RB17 marks the first time that a car wearing the Red Bull brand has been available to collectors."
Created by legendary F1 car designer Adrian Newey, the man largely responsible for the look of the Aston Martin Valkyrie. The new hypercar will be made from carbon fibre and it will be a closed-roof machine with two seats. Though designed with track use in mind, it could potentially be made road legal if customers are crazy enough to want it. Adrian Newey said that work on the RB17 commenced at the end of 2020 and it's being developed with a targeted weight of just 900 kilograms (1,984 pounds) without the driver. It will be a tad bigger than the Valkyrie, with a longer wheelbase and larger tires. Technical details aren't given but a V8 hybrid that will output more than 1000hp coupled with an F1-stye energy recovery system to provide a torque fill will be provided.
More information will be unveiled soonest.