Rehabilitation Work On Lagos-Ibadan Road: FRSC Issues Warning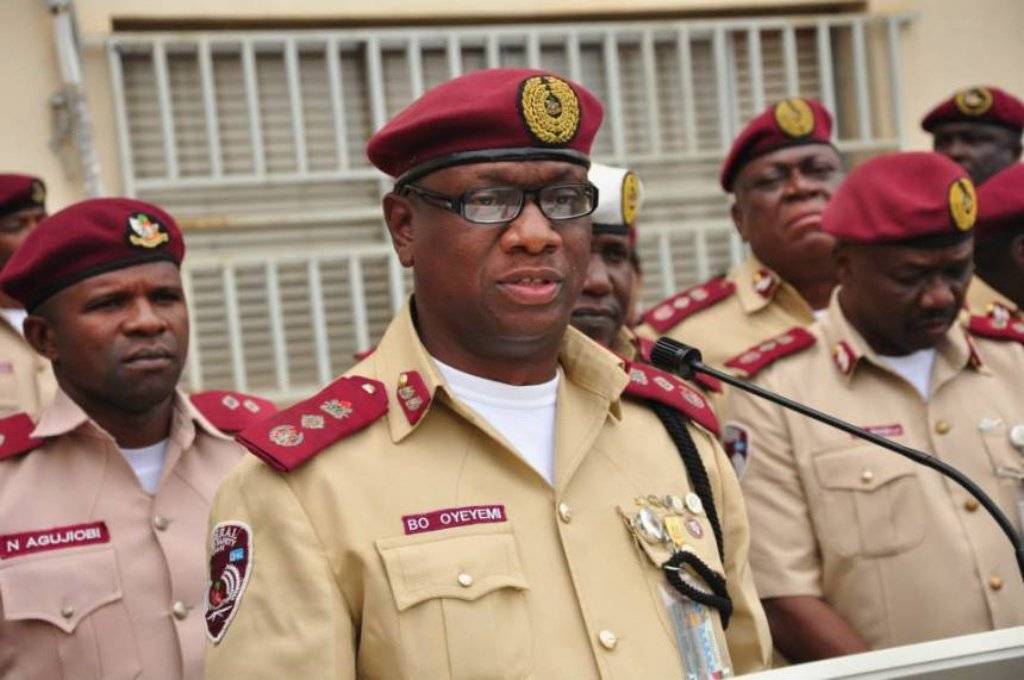 The FRSC has issued a warning following the resumption of Rehabilitation Work On Lagos-Ibadan Road specifically around the Mowe-Ibafo axis.
Part of the public statement to that regard issued by the FRSC goes thus:
This is to inform the motoring public that sequel to the traffic alert issued by FRSC Ogun State Command on Tuesday 08 May 2018,  to the effect of resumption of construction works by Julius Berger Plc (JBN), the construction company rehabilitating the Sagamu interchange section of the Lagos – Ibadan Expressway.
It is important to issue this advisory that the exercise has led to mobilisation of construction materials and  erection of traffic  barriers,  which could narrow the carriageways and even cause  occasional diversion of traffic from the long bridge to Warewa,  Ibafo, NASFAT, Mowe and RCCG towards Sagamu Interchange.
Accordingly, motorists are advised to note this and replan their trips with allowance for extra travel time around these construction areas.
Motorists are also reminded that maximum speed limit allowed by law at construction zone is 50km/hour.
Violators are liable to prosecution Therefore the FRSC Ogun State Sector Commander, Clement Oladele has advised Motorists traveling along the Lagos – Ibadan expressway to drive cautiously and obey traffic rules at construction sites.
They should also obey the FRSC and sister traffic and emergency agencies directing traffic around the construction areas.
Signed Route Commander Florence Okpe
FRSC Public Education Officer Ogun State Sector Command for Sector Commander Ogun State Command.