Man Builds Remote-Controlled Gate For His Street In Owerri (Photos/Video)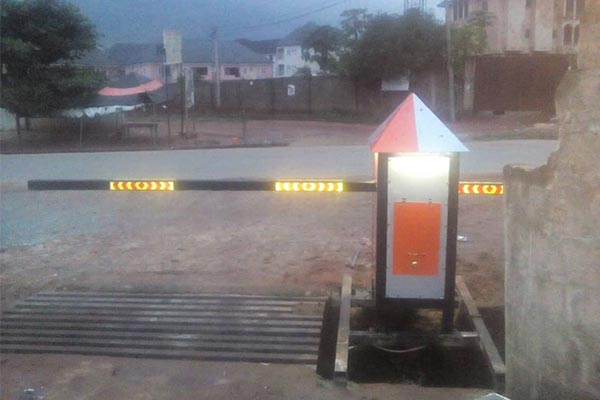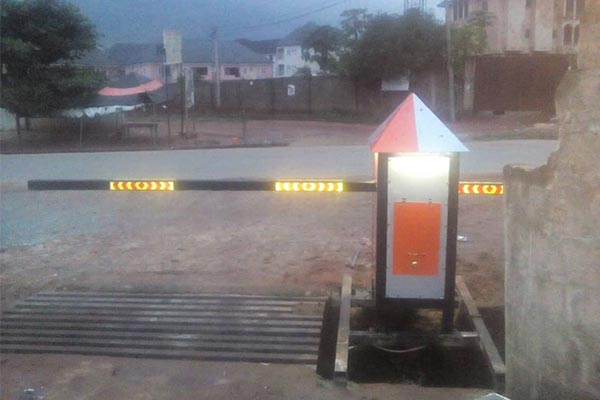 This boom gate or bar was spotted in Orji, Owerri, Imo State. It is the brainchild of an automotive engineer and car manufacturer, Engineer Alex Ephraim Akwiwu.
His creation is a remote-controlled gate or bar that's operated by the push of a button. It can be powered by conventional energy or solar.
According to Engr. Akwiwu, "the project is 100% designed and manufactured locally by Ephraim Akwiwu Foundation". " Automatic gate/ barricade is one of the most useful things to use in banks, companies, industries, hospitals, estate, and schools".
"Automatic gates are important and very useful because they help save time and human energy". "It also saves the operator from health hazards caused by exposing themselves to harsh weather conditions in the course of operating the manual gate," he said.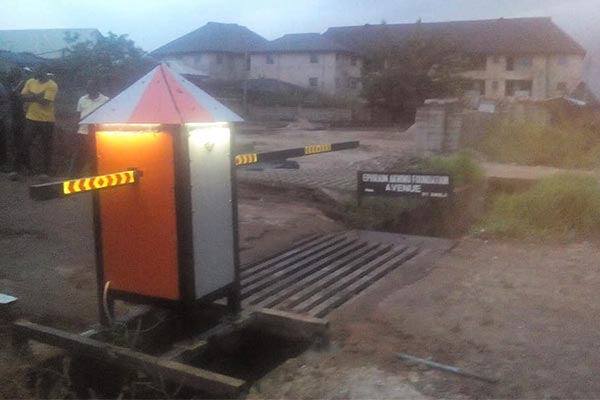 In addition, it comes with a backup battery that ensures uninterrupted operation for up to 72 hours. Furthermore, it features a continuous charging system. With this system, the battery only stops charging when full and charging recommences as soon as the battery power starts to deplete.  This technology prevents the battery from damage.
Engr. Akwiwu confirmed to us that passers-by and neighbours have started making their orders. Some units have been installed and the users are enjoying his product already.
It comes standard with 4 remote controls and many more can be added.
In conclusion, he said they are currently working on electric gates for homes.
The talented Nigerian also builds cars like the "IYI Combatant" as well as mobile charging/Wi-Fi systems.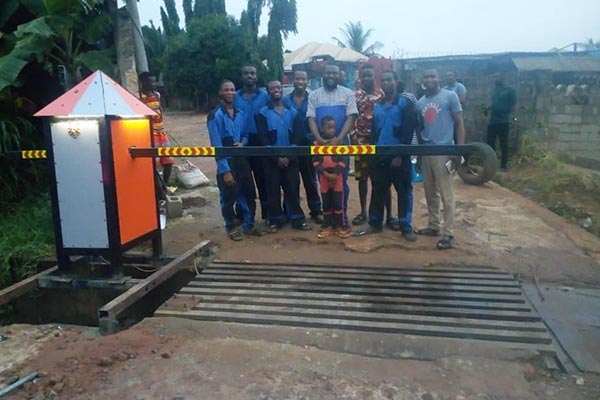 Video Of The Remote-Controlled Gate