Rimac's 1914 Hp Nevera Electric Hypercar Completes Winter Testing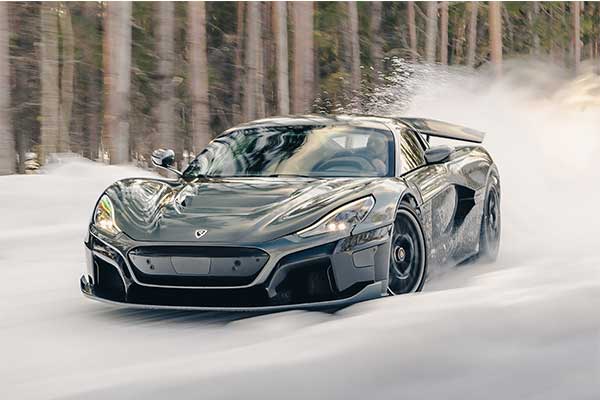 Rimac has announced that the final rounds of testing for the Nevera have been completed before imminent customer deliveries. According to the Croatian company, the all-electric hypercar went through two weeks of extensive winter testing at Pirelli's Sottozero Centre near the Arctic Circle in Sweden.
Customers need to know the Nevera can perform in the most extreme conditions. "Even after two weeks spent at temperatures of about -15°C (5°F), and a fairly demanding testing regime, our validation prototype performed at 100% throughout, so we know that all our core systems can perform reliably even in extreme conditions," said CEO Mate Rimac.
What we also wanted to develop was a car that could be driven and enjoyed equally by someone who isn't the most experienced driver right up to a seasoned racer. Finding that balance of creating a rewarding, but safe, drive in a 1,914hp car with four independent electric motors while also building a chassis that delivers delicate on-the-edge adjustability has been our goal from day one, and as our final stages of testing come to a close, I can confidently say that's exactly what we've achieved with Nevera," added the CEO.
Unveiled in March 2018 as the C_Two, the Nevera's path to production has been relatively long; Rimac isn't one to cut corners. At least nine pre-production cars got stuffed into a wall for homologation reasons, the low-slung body was tested in a wind tunnel, and one example was even driven off-road near Rimac's future headquarters. The car was designed in-house from the ground up, and it's powered by a four-motor electric powertrain rated at 1,914 horsepower, so there is a lot of new technology on board that needs to be put through its paces. Rimac will build just 150 units of the fully electric Nevera.